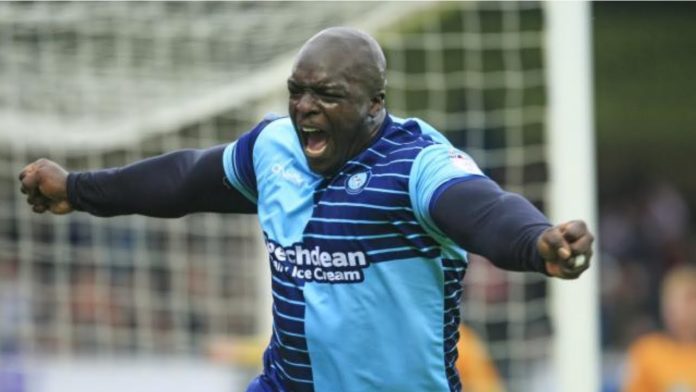 Wycombe Wanderers striker Adebayo Akinfenwa's televised plea for talks with Liverpool boss Jurgen Klopp have proved successful to a certain extent – he has bagged himself an invite to the club's Premier League trophy parade.
Akinfenwa, a long-time Liverpool fan, was part of the Wycombe side that achieved promotion to the Championship for the first time in their 133-year history thanks to Monday's 2-1 League One play-off final victory over Oxford United.
A Wycombe cult hero, Akinfenwa's contract is due to expire at the end of the season, but in a memorable post-match interview he on reflected a difficult journey from being "technically unemployed" four years ago to winning promotion to England's second tier.