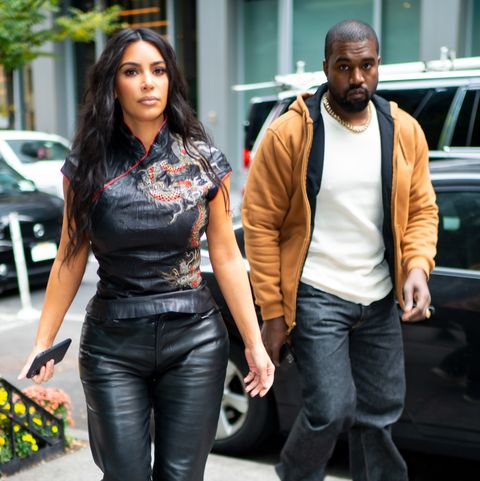 Celebrity couple, Kanye West and his wife, Kim Kardashian are "living apart" according to new reports after the rapper's latest meltdown.
The rapper made headlines this morning in a set of tweets claiming he has been trying to divorce Kim for a year now, while insinuating Michael Jackson was murdered.
After making tweets alleging his mother-in-law Kris Jenner is trying to put him in a psychiatric home, 'Kris Jong-Un' started trending on Twitter.
In the now deleted tweets, he also referred to wife Kim, 39, as "North's mother".
According to the Sun, the couple have been living "at each other's throats" for months and live at opposite ends of their LA mansion.
Reports on Tuesday by the publication say Kanye, 43,  is holed up in a bunker in his Wyoming ranch and "doesn't trust" his family.
A source speaking to The Sun UK said
"Since lockdown they've had daily bust-ups over literally everything. But mainly about the kids, their future, and the different directions they're going in.
"They've barely had a functioning marriage for the last year and Kim has been finding living with him too difficult.
"He's very demanding and always obsessed with one of his schemes — she's exhausted.
"They live totally separate lives now.
"Kanye has surrounded himself with a small group of people who he trusts, and that doesn't currently include Kim or her family.
"He's paranoid and convinced he needs protection from them."
Kanye's twitter meltdown comes after a disturbing on-stage rant at a launch event for his US presidential bid at the weekend where he cried while revealing Kim almost aborted her pregnancy when she was pregnant with North.