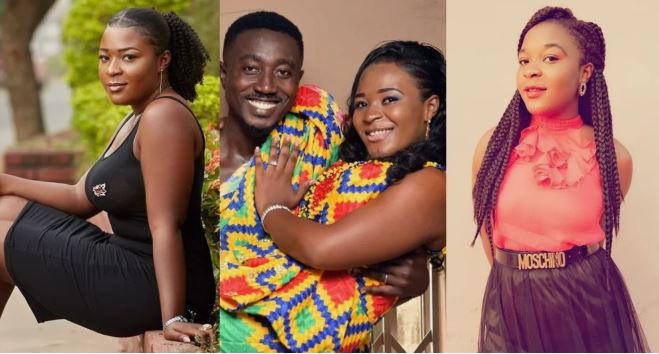 Ghanaian lady called Akua Pearl on Facebook has strongly advised women to reply to direct messages sent to them online after finding her love on Facebook.
On the personal Facebook handle of Akua Pearl, the stunning lady mentioned that she was contacted by a gentleman she knew from nowhere in 2016.
She chose to respond to the message and fast-forward, the man called Poko Poko became the love of her life as they are now married in 2020.
"He sent Hi in 2016, I replied and 2020 this happened," Akua said, sharing a photo of herself and her husband on the day of their traditional marriage. It is an open secret that many ladies feel reluctant to reply to direct messages sent to them by strangers on social media for reasons best known to them. However, Akua's story has appeared to become a good reason for which those who don't, should consider starting to.
The wedding was held at Labadi Beach in Accra. Congrats to the couple!