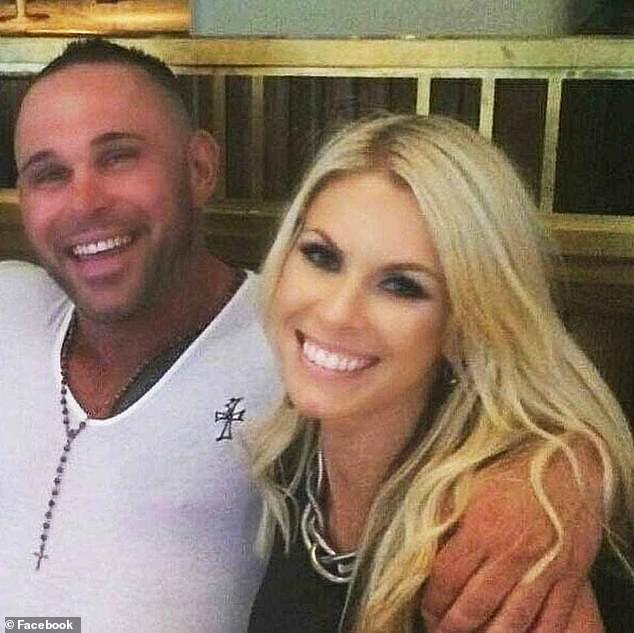 A newlywed body builder and bikini model who died after a two-year cancer battle has posted a tragic Facebook message from beyond the grave stunning her family and the husband she married on her deathbed.
In the heartbreaking Facebook post, which opens with the tear-jerking sentence 'if this is being posted it means I have finally died', body building queen Gemma Sisson, 39, told friends and family members 'she was finally at peace'. The gym-fanatic, from Leeds, West Yorkshire, also told friends and family members she was 'heartbroken to leave everyone behind'.
But she added that she hoped her death would serve as a warning to other sufferers to get themselves checked out even if they think they have beaten cancer.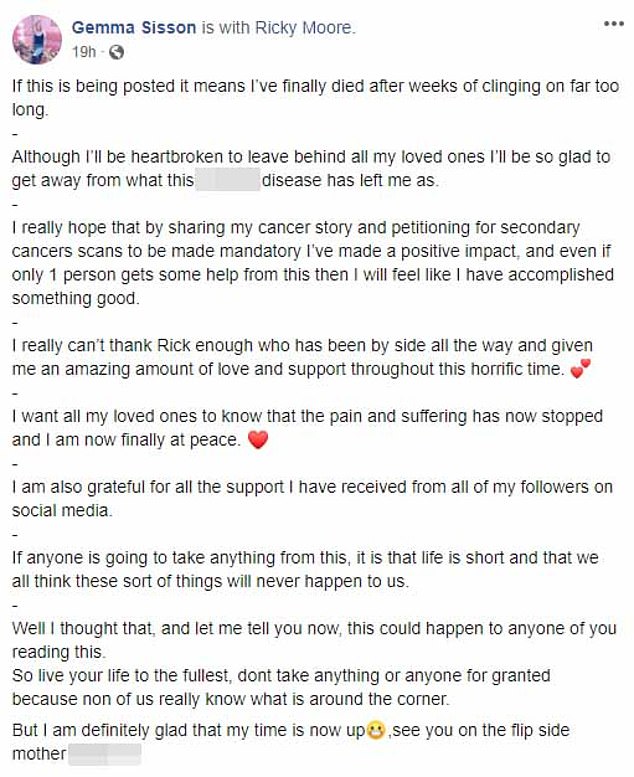 Gemma was first diagnosed with pelvic cancer in April 2018 and underwent weeks of gruelling radiotherapy and a year of aftercare
But just one month after being given the all-clear in July 2019, NHS doctors discovered that the disease had returned and spread to her spine, liver and stomach.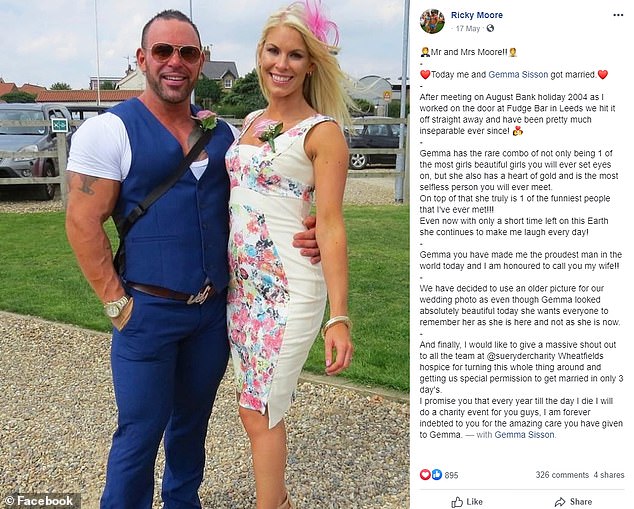 Her life partner Ricky Moore revealed the pair got married in May after being given special permission to hold a ceremony by the hospice where she spent her last weeks.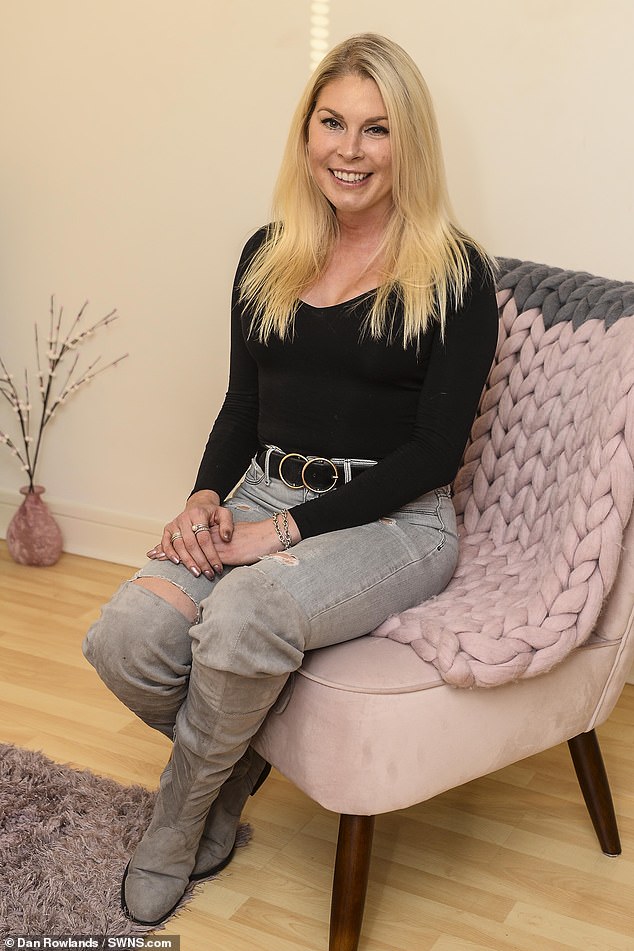 Gemma died peacefully in her new husband's arms on Wednesday – four days after the couple shared a 'two month anniversary' takeaway at the hospice from one of her favourite restaurants.
Just hours after her death on Wednesday afternoon, her friends and family were stunned when a defiant post appeared on her social media account.
Her partner Ricky revealed on Facebook the pair got married in May after being given special permission from the hospice.
He also broke the news of her death on his Facebook yesterday saying: #RIP to my Angel Mrs Bear
'You died at 1.15PM today just as you had wished, which was to go peacefully in my arms, just the 2 of us with nobody else around. You are now finally at peace Gemma.
'You were everything I ever needed or wanted all wrapped up in to 1 amazing human being.
'You have been forever by my side since we met on 30/8/2004!
'16 years together my loved 1. And I will carry on loving you forever till the day I die.
'A massive part of me is now broken that can never be repaired but I have made you a promise, which is that I am going to live every single minute of the rest of my life making you f***ing proud!!
'And I know you're going to be watching over my every move to make sure that I keep my promise!
'I look forward to seeing you on the other side soon my princess, and you best have that strawberry Daiquiri ready for me.
'Until we meet again my beautiful wife Mrs Gemma Sisson-Moore.'