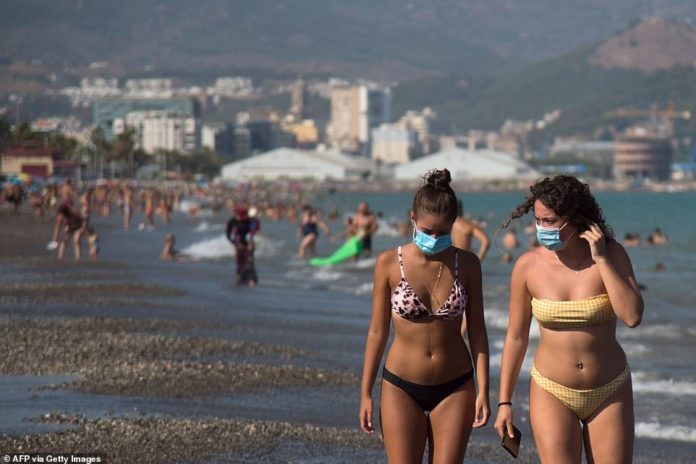 Defiant British tourists have brushed off coronavirus fears in Spain as the country sees a sharp spike in cases.
Spain reported 1,358 cases on Tuesday and 4,581 over the weekend – bringing its total to 266,194. More than 28,000 people have died.
Cases have tripled – from eight cases per 100,000 to 27 per 100,000 – in the last month sparking fears that British tourists already on holiday in Spain might have to quarantine when they land back home.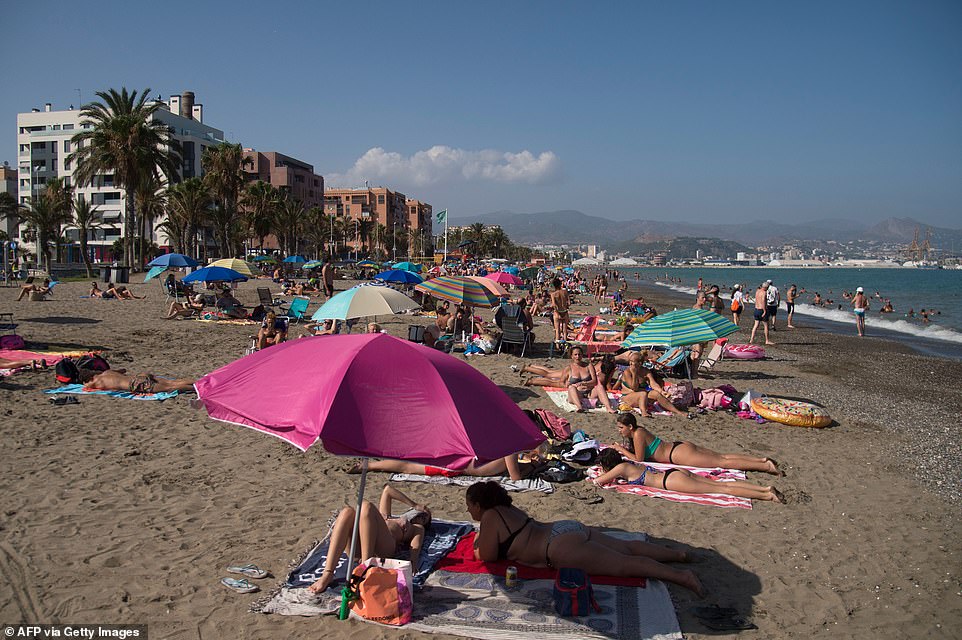 But Britons soaking up the Spanish sunshine say Spain potentially being kicked off the UK government's list of quarantine-exempt countries is not a big concern and anyone looking for a break should come regardless.
Sunseeker Mark Nolan, 36, added: 'It is a little worrying they could be put on the unsafe list because that was one of the things that put us off coming but to be honest my advice to people at the moment would be to just come.
'It really hasn't been that bad to deal with and we are having great fun, if they did bring in quarantine there is very little we can do about it is there?'
It was today revealed that two people have tested positive for coronavirus in Marbella – the first in the city in 11 days.
The last time Marbella saw coronavirus cases was on July 10, when two people were diagnosed, The Sun reports.