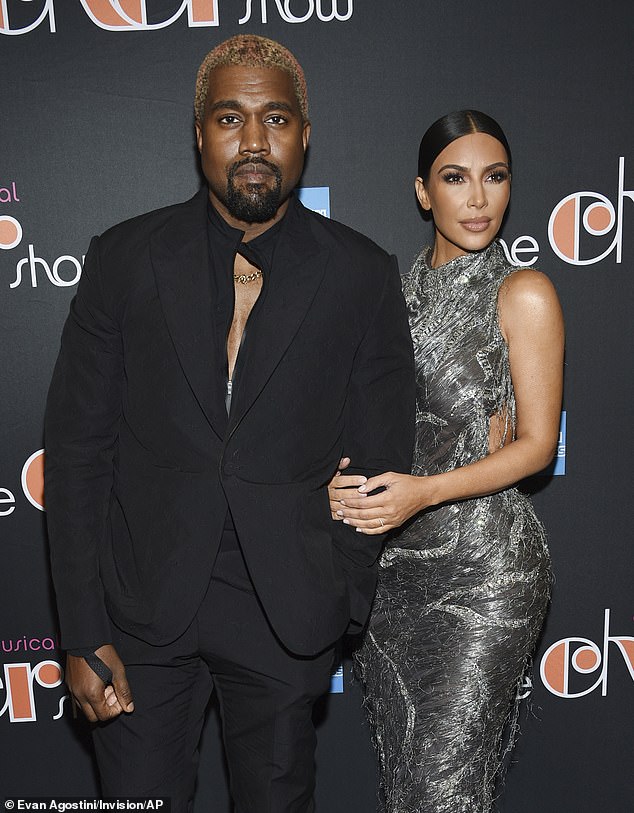 Kanye West and his wife Kim Kardashian have both reportedly considered ending their marriage in recent weeks.
The 43-year-old rapper and the 39-year-old Keeping Up With The Kardashians star have been eyeing a divorce even prior to West's incendiary tweets and Kardashian's confirmation that he suffers from bipolar disorder, according to multiple sources that spoke to People.
He shocked his fans and social media users on Tuesday night when he said he had been looking into divorcing his wife since November 2018.
One insider claimed that a 'divorce had been in the process for several weeks,' which tracked with reports that the couple had been living at opposite sides of their home.
A second source indicated that the desire to end their marriage was mutual.
'There has been enough communication, both in the past few days and in the weeks prior, to establish that both sides feel the marriage is over,' they said.
Aside from West's now-deleted tweet, neither party has commented on the report.
One source said the divorce deliberations have been 'a long time coming' and had escalated to the point that the two 'were even attempting to figure out the most amicable and loving co-parenting situation.'