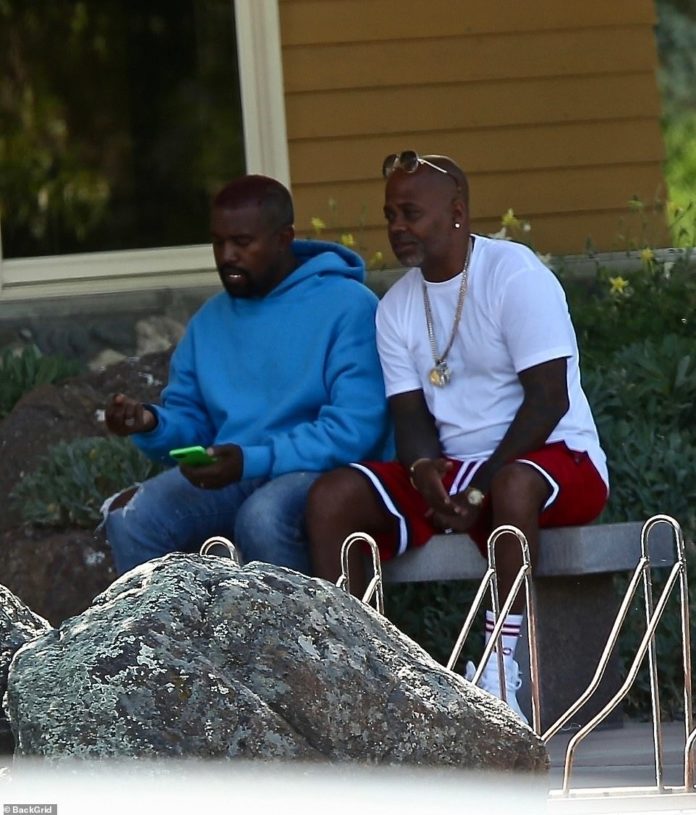 Kanye West enjoyed an outing with friend Damon Dash who has denied the rapper is 'crazy', and slammed Kim Kardashian for suggesting her husband was mentally ill.
Kanye and Dash were pictured browsing clothes in a Walmart store before snapping up a range of kids' clothes and bags, and loading up on items from aisles promoting bargain goods for $3.77.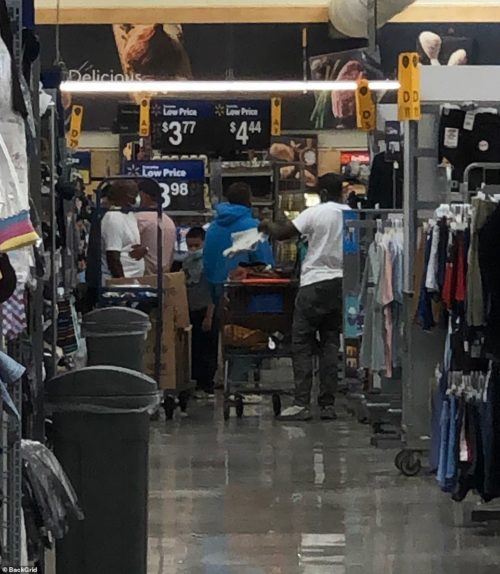 Kanye later tweeted a picture of his friends in the back of his luxury tank at his ranch Wednesday night, with the caption 'YZY TEAM'.
Dash leapt to Kanye's defense in an interview with Page Six as he flew in to rally around the star following his series of late-night Twitter meltdowns this week.
'People think he lost his mind just because he cried. The way he lost his mind and jumped on a jet and then jumped off the jet to come back to his 40,000-acre ranch? Yeah, I'd like to lose my mind like that,' Dash told Page Six. 
He also appeared to make a dig at Kim, dismissing her concerns over her husband's mental health.
Kim finally broke her silence over Kanye's spiraling social media outbursts in an Instagram post Wednesday morning where she said she is 'powerless' and called her husband 'brilliant but complicated'.
Kim finally spoke out after West's Tuesday Twitter outburst when he said his wife was  'out of line' to meet Meek Mill to talk about 'prison reform', and blasted her mother Kris Jenner as 'Kris Jong-Un' while accusing the pair of 'white supremacy'.