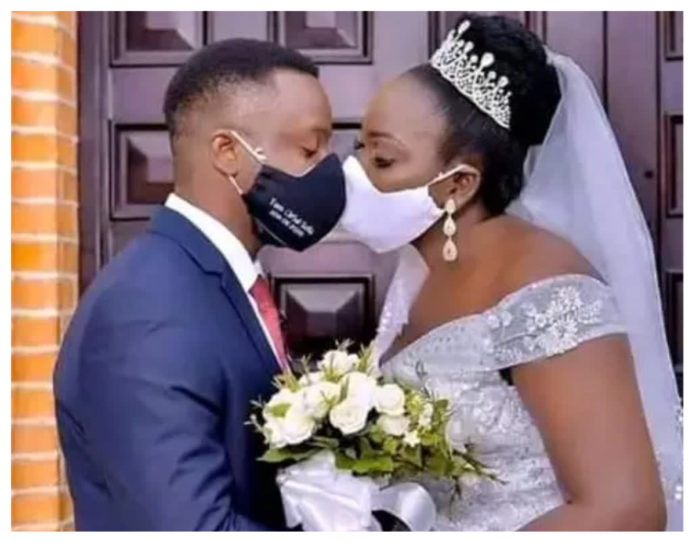 A Nigerian newly wedded couple have received backlash after their photos were shared online for obvious reasons.
A few Nigerians who saw the pictures felt it was inappropriate for them to wear Face mask for a special day as this. Besides both of them are not social distancing and they will continue as soon as they get home, lol! See the reactions below: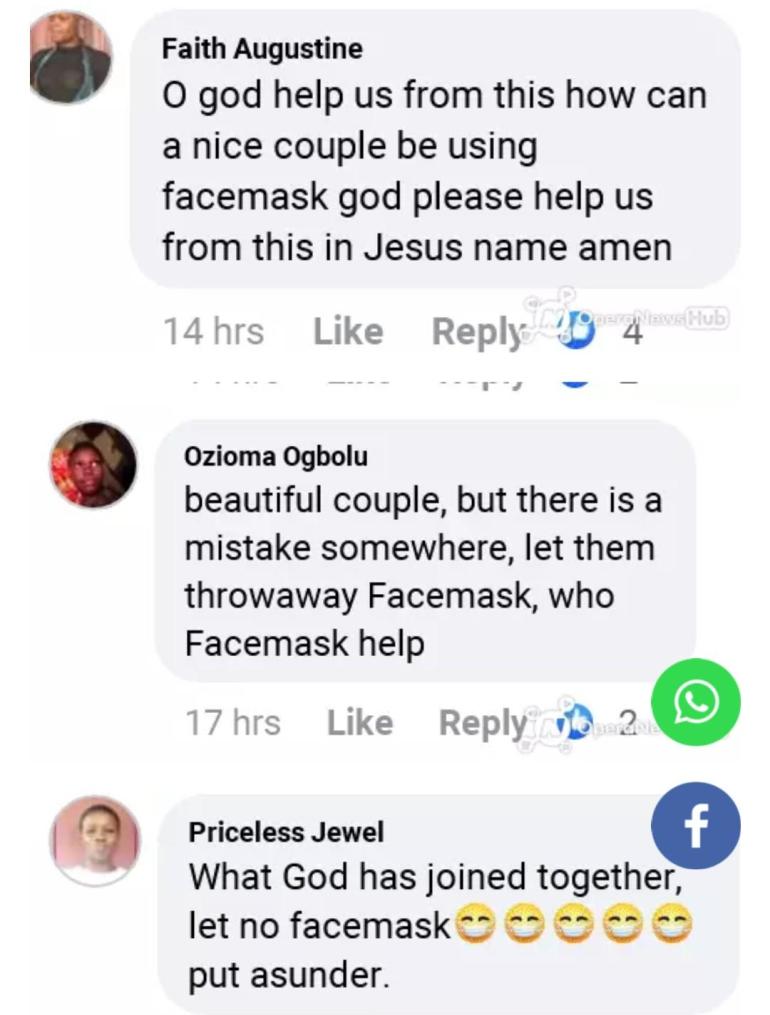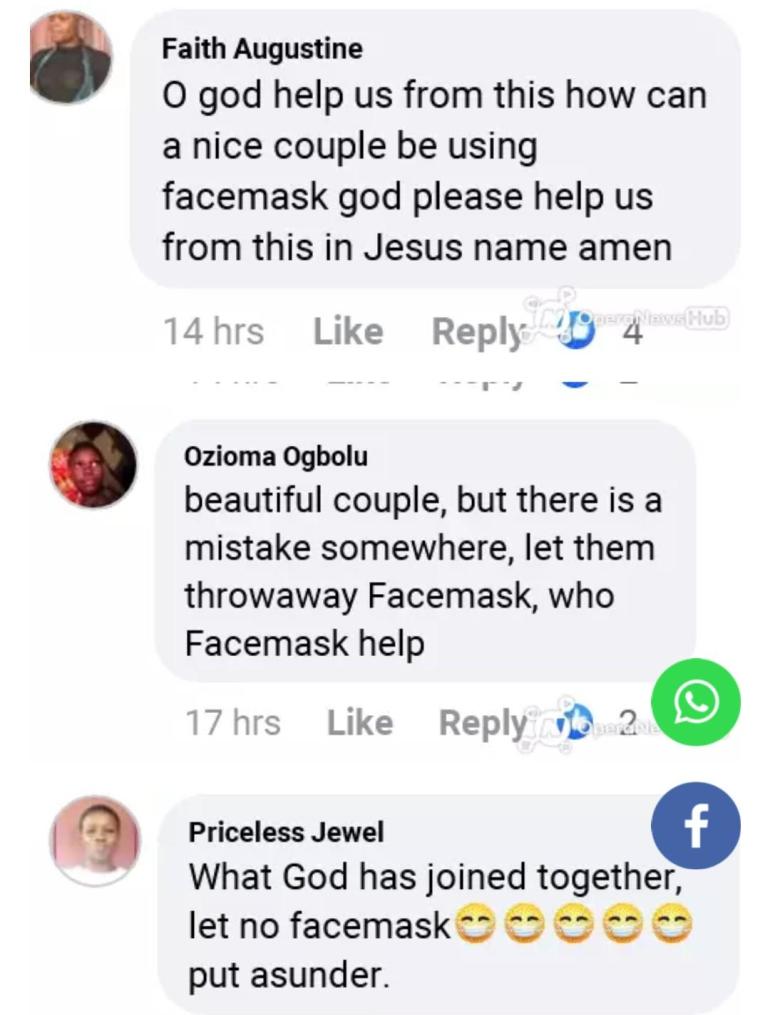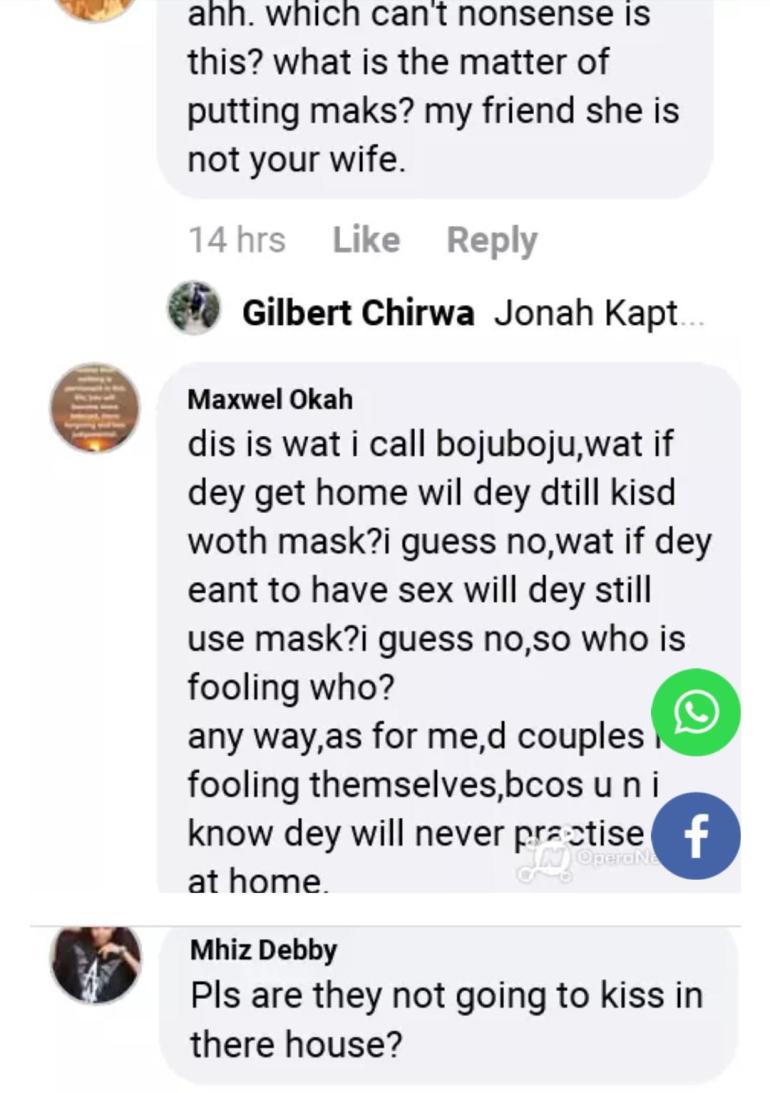 Do you see anything wrong in what the couple did?