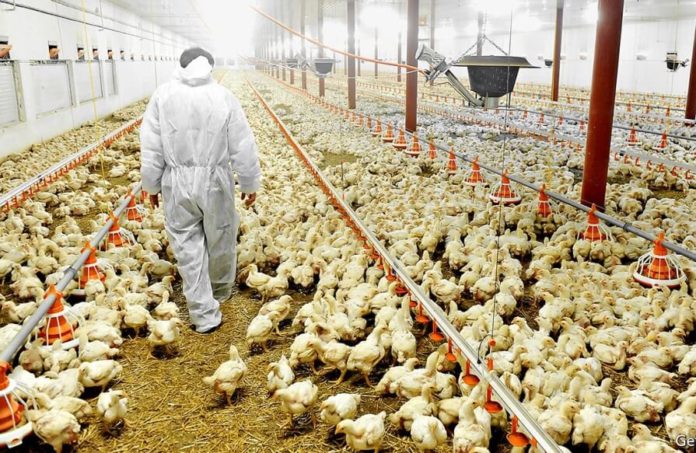 The Poultry Association of Nigeria (PAN) has raised the alarm over the effects of COVID-19 on poultry business.
The association declared that the industry "is under siege and may soon collapse" following the rising cost of maize and other inputs of the poultry feeds.
PAN Chairman in Ogun State, Mrs Blessing Alawode, said that the prices of feed had constituted more than 75 per cent of the cost of production in the poultry industry.
Alawode said, "The poultry industry is under siege. It is almost impossible for a third party to know what we are going through. We express our pains to the state and to the Federal Government. PAN wishes to note the current predicament of poultry farmers in the state and the country at large necessitated by the COVID-19 pandemic.''
"During this same period, the price of egg plummeted drastically below the cost of production with the only other option being to incur additional cost in the destruction of the produced eggs, making it a loss situation at both ends of the business ladder.
"The only alternative is to salvage the business capital and throw millions of workers and farm dependents such as egg sellers, birds' market men and women, transporters and community beneficiaries into economic crisis.
"We appeal to the Federal Government to support the poultry industry and prevent a huge setback in the agricultural sector across Nigeria by approving the immediate release of grains from the grain reserve to cushion the effects of this scarcity and help reduce price."