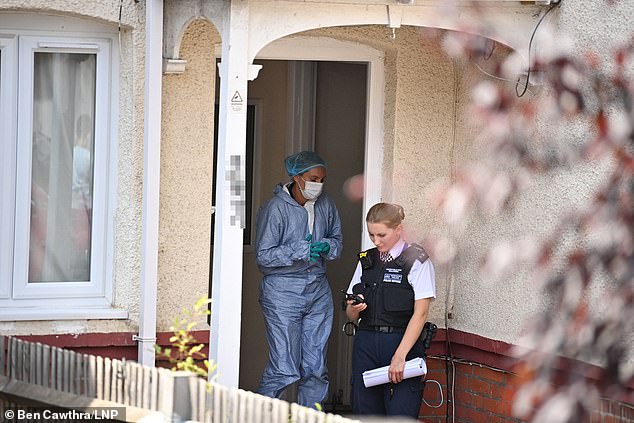 A woman has been arrested today on suspicion of murdering her baby by 'cutting its throat' in Wembley after horrified neighbours heard screams.
One local told how a woman dressed in black was taken away in handcuffs by police this morning at an address in Wembley, north-west London.
The woman had screamed at the policeman as she was arrested while the baby's father was 'hysterical', according to the neighbour.
A spokesman for the Metropolitan Police told MailOnline that all parties involved were known to each other, but would not discuss further details.
Ilona Sidorova, 45, said she made coffee for a woman investigating the incident who told her that the 'lady killed her baby – eight months old – for no reason'.
Investigation is ongoing.