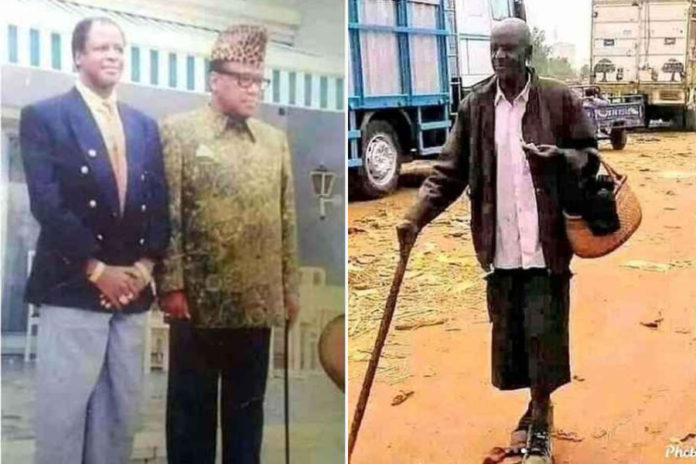 We have viral photos circulating on social media showing the former special adviser to the president of Congo now turned street beggar.
The sad state of one of the most powerful men who ruled alongside the richest president of Zaire, now Democratic Republic of Congo (DRC).
The man is identified as the former advisor to Ex-President Mobutu Sese Seko has been spotted on the street of Kinshasa, begging for money from ordinary citizens.
Questions Netizens are asking is what happened? What could have gone wrong? Is it mismanagement of funds or is it spiritual as we Africans like to believe?
A few weeks ago, we shared the story of  a Beggar With Houses, Transport Company And Pure Water Business