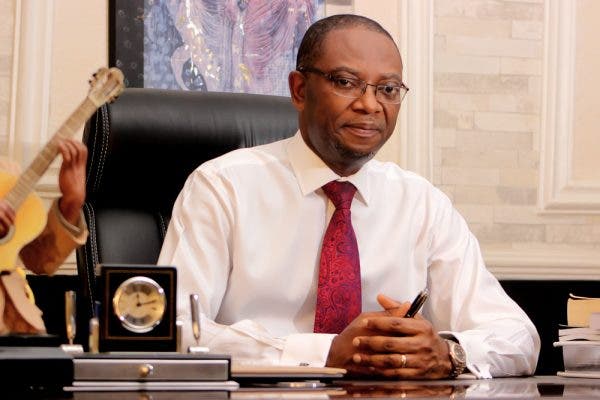 Former director-general of the Bureau of Public Service Reforms, Dr. Joe Abah, has revealed that he lived with his wife for a year before the got married.
He made the disclosure to his 546.5K followers on Sunday after engaging his followers on a discussion about marriage.
He wrote:'
"I wonder what a young couple must do these days to stay happily married for like the next 30 years. What do you think? Ideas, please."
His followers gave their numerous opinions, which he acknowledged before eventually revealing what he did before he finally got married to his wife.
According to him, himself and his wife were live-in lovers when they were living abroad, adding that he can't marry anyone he has not spent that amount of time studying up close.
"My Pastor friends will probably "excommunicate" me for this but I will still say it: I will not marry anyone I haven't lived with for at least a year. I lived with my wife before we married o. It is more difficult for people to pretend for a whole year when they live together," he tweeted
My Pastor friends will probably "excommunicate" me for this but I will still say it: I will not marry anyone I haven't lived with for at least a year. I lived with my wife before we married o. It is more difficult for people to pretend for a whole year when they live together.? https://t.co/C57QVSoNLA

— Dr. Joe Abah (@DrJoeAbah) January 31, 2021