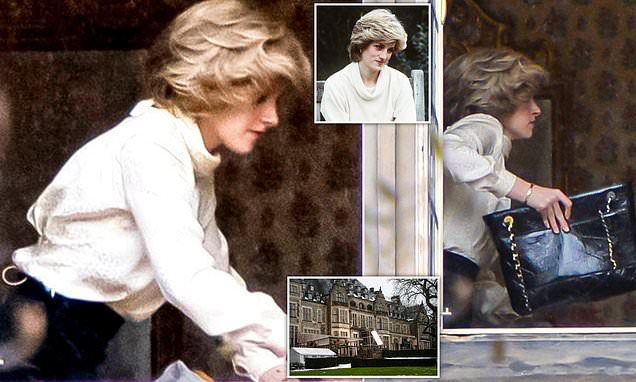 Kristen Stewart was spotted on the set of the new film for the first time on Friday afternoon in Frankfurt, Germany, at a hotel which is doubling as Sandringham Estate.
The actress, 30, had a striking likeness to the late Diana, as she sported her iconic cropped voluminous hair style and a chic cream blouse.
Kristen was pictured filming a scene through an open window and could be seen grabbing a black bag with a gold chain strap.
The Twilight star was later seen leaving the Schlosshotel Kronberg – formerly known as Friedrichshof Palace, which is said to be priced at £2,000-a-night.
Spencer tells the story of a Christmas weekend in Sandringham in 1991 where Princess Diana decided to get a divorce from Prince Charles.