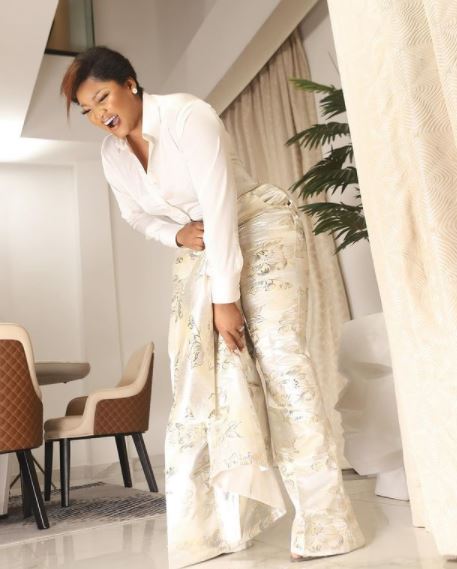 Nollywood actress, Omotola has revealed in a new post with new images that she has trademarked her name.

What this means is that you can't use the name for business even if your name is Omotola.
View this post on Instagram
What do you think of this development?
See reactions below:
people working at the CAC are block headed, they don't even know the laws that covers Trade marking. OMOTOLA is a common name and it is unlawful to trade mark it because it is used by many people and secondly she isn't the first to be called OMOTOLA. mumu set of people
If your name is Omotola what you have to do is to add Omotola 1 or 2 or 3 or 4 or 5 or 6
Hustle oooo
So you sef go fit trademark your name ???
Olodo… Na Nigerian Copyright Comission dey do copyright oh, not CAC.
She Gould have trade marked "omo sexy" , omotola that is a house hold name. Wahala for who dey answer omotola. ?
Hhhmmm every day new story