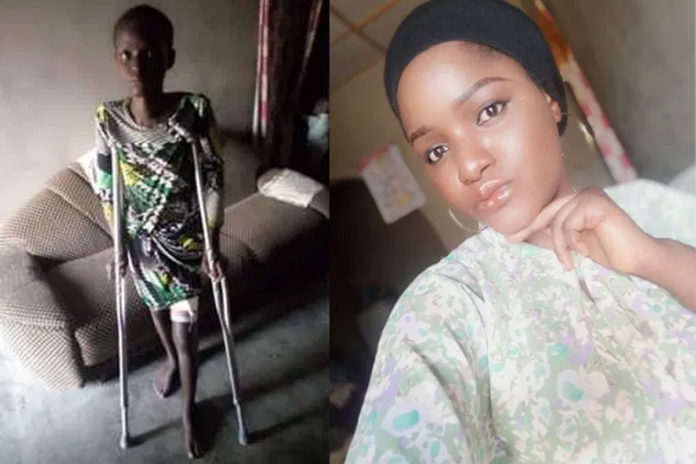 A young Nigerian lady, Keziah Makama has shared her experience during six months of battling with a liver problem.
According to the Kaduna-born University of Ilorin graduate, her boyfriend and friends abandoned her when she fell sick on October 2019.
In the personal story she shared on Thursday, February 18, Keziah praised her mother, who she described as a hero, for standing by her when others left, for taking care of her in the hospital and at home all through her painful ordeal. Read below:
I was going through my calendar yesterday then I remembered my experience on October 15 2019.
To my story, I fell sick 15th October 2019 I was rushed to a clinic and the nurse diagnosed malaria but deep down I knew what I felt was more than malaria. I was injected on my lap by a lady I thought was a nurse I never knew she was a lab attendant, and that was the beginning of my problem, the injection i was given formed an abscess.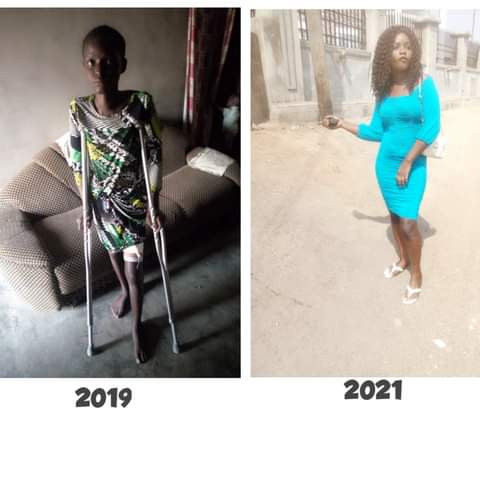 I was later referred to a state general hospital. I was wheeled there because I could not walk and the only complain I gave the doctor was my leg, on seeing me he shouted at my mum and was like this girl is dying and all you could see was her leg, I did several tests and I was diagnosed with a liver problem.
My mum went through hell, wheeling me from one lab to another she became so lean, she slept on the tiles for months, she would have to clean me up every morning because I couldn't do anything my self. I was placed on a catheter to pass urine.
I was in pain for 2 months because no surgeon was ready to incise my leg. And incision was the only option to ease the pain. through begging and pleading a surgeon agreed to do it. It was like we forced him, this man incised my leg life and direct without local anesthesia.
He didn't give me pain relief not to talk anti-tetanus. Thanks to my mum because she was a nurse and due to her knowledge she gave me pain relief and anti-tetanus without the hospital's knowledge.
This surgeon did not come to check the leg for 5 days nor redress the wound. I was in so much pain my mum had to remove the bandage, pus was gushing out of my leg and that was when I notice the iodine he(surgeon) used for the dressing 5 days earlier had caused a huge wound on my leg. I was there for 3 months like a dead corps because no surgeon attendend to me again and general medicine could not attend to me because I was already under the surgeon's care.
I was sick and frustrated, I felt like committing suicide, I wanted to drink detol but it was so far from me that made it impossible. I was later referred to a teaching hospital because my mum stood has a threat to them. The teaching hospital I was referred to was on strike, so my mum had to start the treatment at home, if I knew my recovery would be very fast at home I wouldn't have bothered going to any hospital.
For 6 months on the sickbed boyfriend never checked up on me. Story for another day. I lost a lot of friends but I gain some true friends.
Shout out to you mum!!! you're a hero you stood by me when others left. how can I ever repay you? You are the world's best mum. I LOVE YOU.
That was the old picture I snapped December last year and the recent was February 17 2021..Thanks for taking the time.