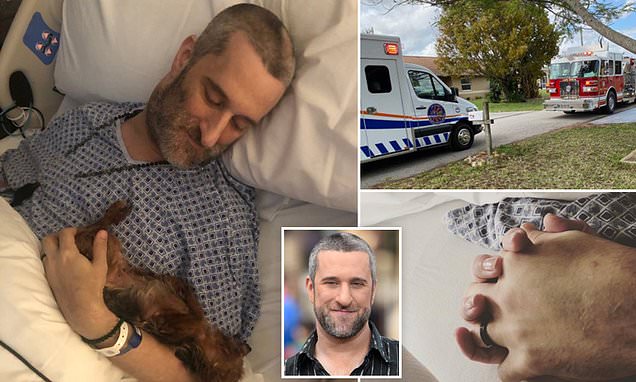 Dustin Diamond's girlfriend and his best friend have revealed the heartbreaking details of the Saved by the Bell star's final days in an exclusive interview.
Diamond, 44, died on Monday, just three weeks after being diagnosed with stage four small-cell lung carcinoma.
Diamond's girlfriend, known as Tash, 39, exclusively told DailyMail.com, 'He was the love of my life. We planned on a future together and spoke often about having kids. I'm heartbroken.' She also shared exclusive photos with DailyMail.com of his mini-Yorkie named Fin visiting him in the hospital and of the couple holding hands.
Tash, a certified pharmacy technician, said she is devastated and her entire world has been turned upside down. But she said she will cherish the last time he was able to speak to her – just one day before he died.
'Even though he was struggling to breathe and had difficulty speaking he was able to get out the words to me, "I love you," I told him I loved him back.'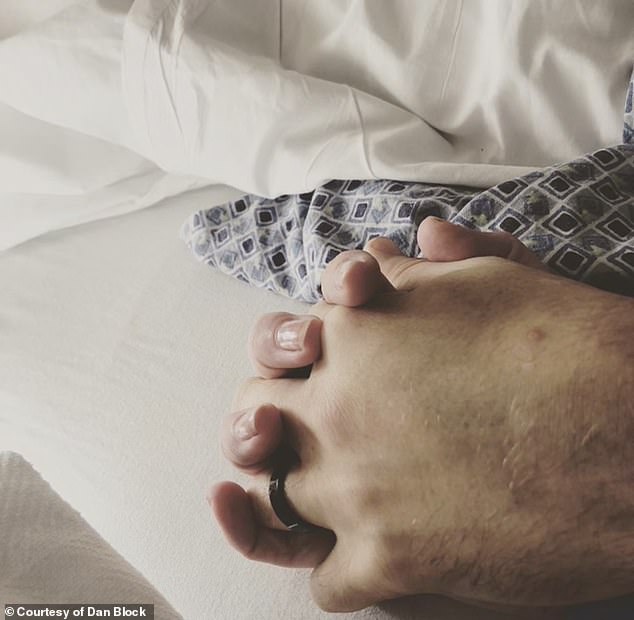 This photo was taken Sunday, the day before Diamond died. It shows him holding hands with girlfriend Tash and a ring on his finger. Tash now wears the ring around her neck
Tash said, 'Dustin died at our friend Jules' house in the Fort Meyers, Florida area.'
He had been hospitalized since last Friday and had just been released around noon on Monday and was being taken to their friend's house by medical personal for hospice care.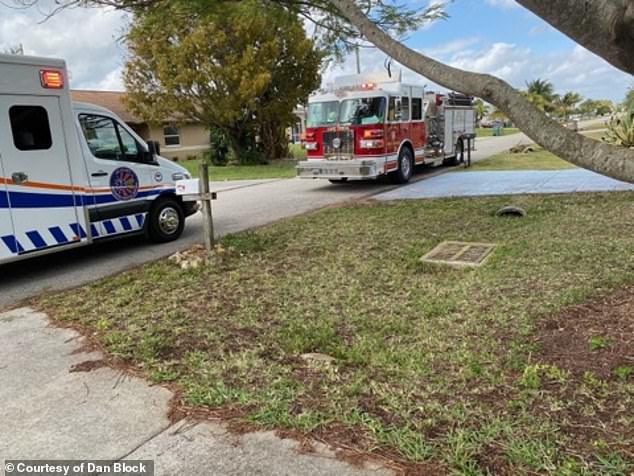 Emergency vehicles are seen outside of Jules' house after Dustin's girlfriend Tash discovered he wasn't breathing after being brought home from hospital.
Diamond was still on the gurney in the front room of the house while the hospice worker and their friend Jules were preparing his bedroom, when Tash found him not breathing. He was pronounced dead a short time after by emergency personnel.