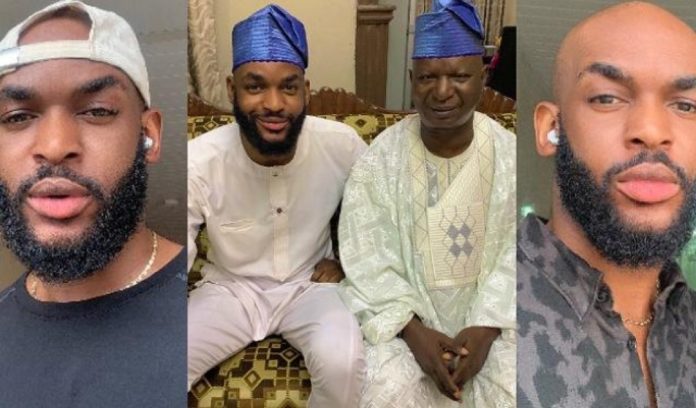 Twitter user, Laolu Carsell who was bullied for saying his father looks 40, has replied trolls on Twitter.
He wrote;
""I really don't even know what to say. I was bullied today and I hated it. I posted a pic of my dad and I and everyone just felt they had a right to an opinion. Some were telling me to go do a dna test. Like is there any wisdom to that? I really hope he doesn't see those tweets.
He has been a father to 5 children without a wife for the last 8 years and he has been our backbone. He is the best person I know and to watch him being disrespected and insulted is one of the most heartbreaking things to ever happen to me.
I'm his only son and last born and my biggest achievement yet is to be the son to such a great man. Y'all can go to hell"