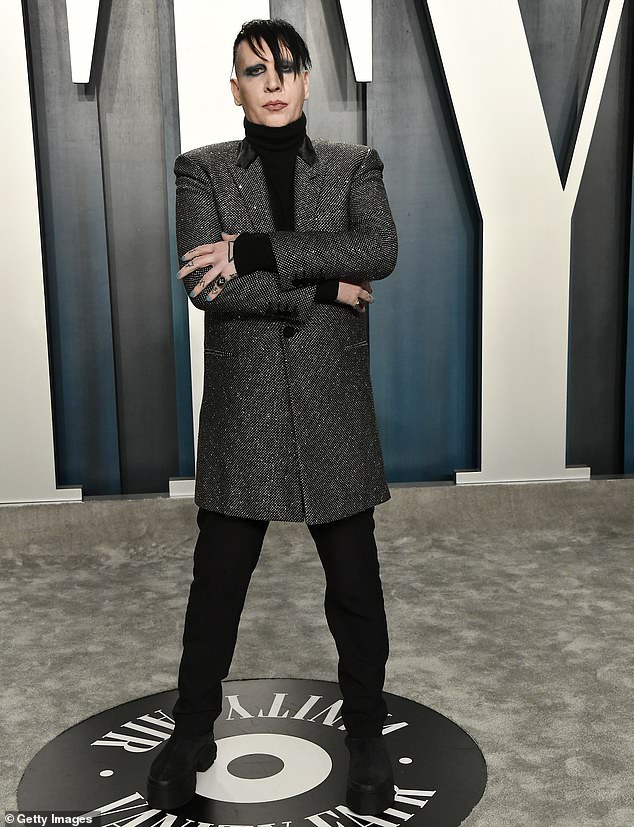 Marilyn Manson's manager Tony Ciulla has now dropped the rocker as a client after working with him for more than two decades.
Ciulla recently severed ties with the 52-year-old shock rocker in the wake of allegations from multiple women that he sexually and physically abused them, Rolling Stone reported on Friday.
The actress Evan Rachel Wood, 33, the most prominent of the women, claimed Manson was her abuser after having spoken about the figure anonymously in 2019 while advocating for legislation to extend the statute of limitations for domestic violence.
Ciulla was seemingly immune to past legal threats to Manson, including lawsuits launched by his former bandmates.
The musician was swept up in controversy following the 1999 Columbine High School shooting after the gunmen Eric Harris and Dyland Klebold were reported to have been fans of Manson's music.
The reports were false, but religious institutions and social conservatives escalated their campaigns against his music in the wake of the school shooting.
Ciulla, who hasn't commented on the abuse allegations against his client, dropped Manson after Woods publicly named him on social media earlier this week, a source said.