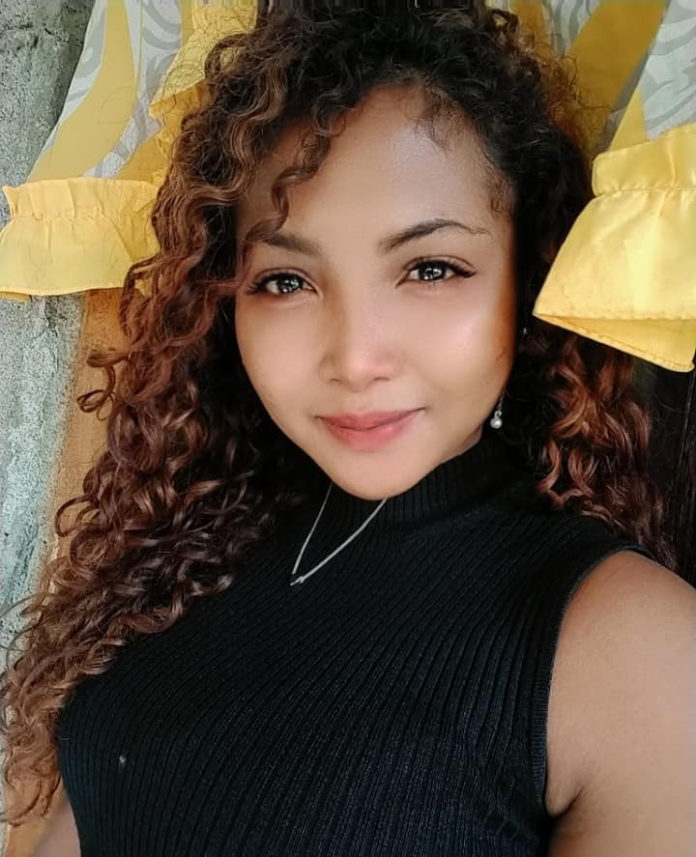 A 28-year-old Nigerian-Philippine woman's search for her Edo father has ended with mixed feelings after she learned that he reportedly died few years ago.
Kimberly Monick Ebohon, had taken to Facebook on Wednesday, March 3, 2021, seeking to locate her father, Andrew Joseph Ide Ebohon.
According to the mother of two from Batac, a city in the province of Ilocos North, Philippines, her father worked as a researcher and Missionary in the Philippines in the early 90s.
"My name is Kimberly Monick Ebohon and I'm looking for my Nigerian Father, I don't know much about him. His name is Andrew Joseph Ida Ebohon, and he's from Nigeria and working as Researcher and Missionary, I was born on April 24, 1992 at Brgy 35 Bil-loca,Batac City Province of Ilocos Norte Philippines, and my mom name is Virginia Sarian Ebohon I'm already 28 but I'm still hoping to find him. Hope you can help me to find him, thank you and God Bless you" she had written.
The only photo she has of her father is faded, however, her post was widely shared by Facebook users particularly those from Edo state.
On Saturday, March 7, Kimberly revealed that she has located her paternal family but sadly learned that her father is dead.
She thanked everyone for their help and expressed her desire to viisit Nigeria and meet her father's relatives some day.
"Thank you so much to all of you in guiding and helping me on my journey in finding me dad. I am so happy and thankful that I foud the relatives of my dad even though I got the information from them that my dad has died," she said.
"I still be thankful that God is alays protecting me and guiding me in all the things that I have done. I love you all people of Nigeria and God bless this place and I wish God will shower you blessings. I hope someday I could come and visit my place. Thank you for welciming me as your family. I love you all."