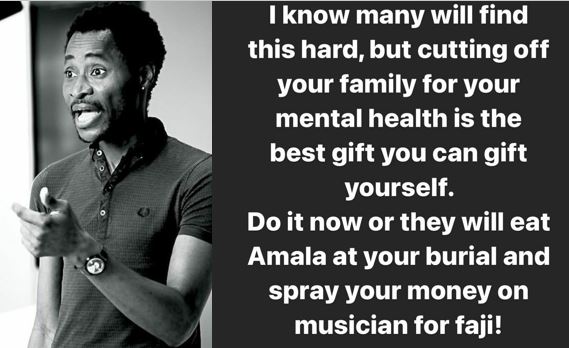 Nigerian gay rights activist, Bisi Alimi has weighed in on the topic about cutting off family members.
This conversation originated from Prince Harry and Meghan Markle leaving their family to strike out on their own after their mental health suffered.
Some have opined that family is everything and you mustn't cut them off. However, others have said family can sometimes be toxic and it's OK to cut them off.
Bisi Alimi aligns with the latter and he took to Instagram to make this known.
DO you agree with him?