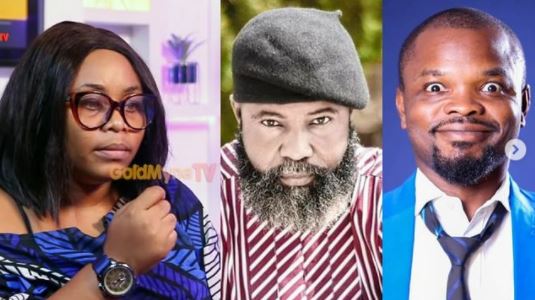 Uzoamaka Ohiri has told Osama Comedian to pull down his Instagram post about her alleged infidelity to radio host Nedu.
@hazel_uzor made the demand via her lawyers on Wednesday. She had, in an exclusive interview said she did take Osama Comedian to task over the allegations.
Four days ago, Osama Comedian accused Uzoamaka of assaulting Nedu. He also alleged that the first child many people initially thought the couple had together belonged to Uzoamaka's brother-in-law.
Osama Comedian has seven days to retract the post and apologize via three national dailies or face legal action, Uzoamaka's lawyers demand.
Will Osama take down his post? Time will tell