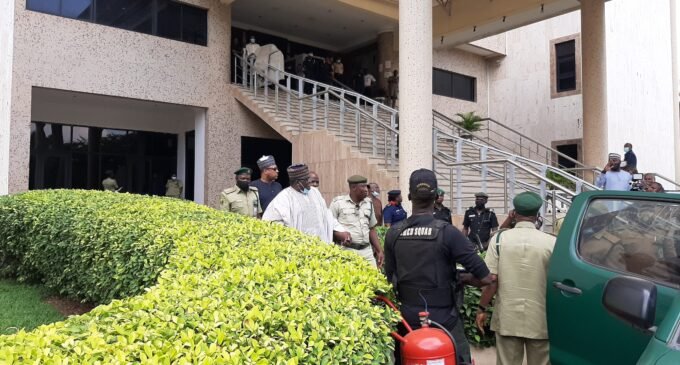 There was a commotion at the federal high court in Abuja today after the sentencing of Abdulrasheed Maina, former chairman of the Pension Reform Task Team (PRTT).
Maina was sentenced to eight years in prison after being found guilty of money laundering.
After the verdict was delivered, operatives of the Economic and Financial Crimes Commission (EFCC) clashed with officials of the Nigerian Correctional Service (NCoS).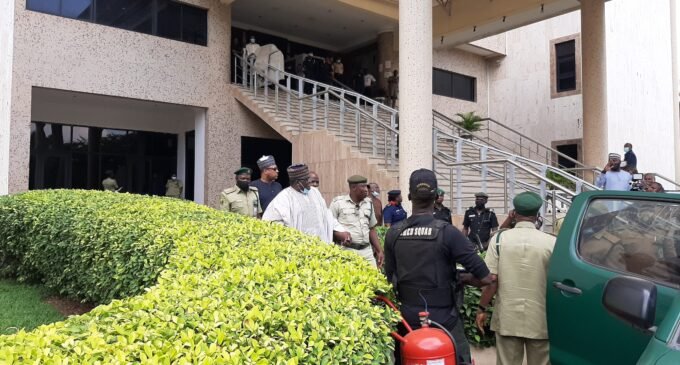 Security personnel from both organisations had an altercation while attempting to take custody of Maina.
Following the sentencing by the judge, prison officials, who were already on standby in the courtroom and within the court premises, led Maina out.
However, confusion started when EFCC operatives insisted that Maina must go in their vehicle.