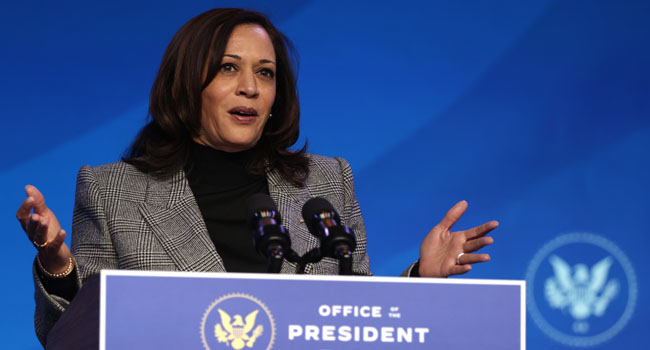 US President Joe Biden is billed to transfer power to Vice-President Kamala Harris yesterday while he is placed under anaesthesia for a routine colonoscopy.
Jen Psaki, White House press secretary, announced the development in a statement yesterday.
While the procedure lasts, Harris will temporarily take control of the US military and nuclear weapons.
Harris will become the first woman to exercise presidential power in the US.
A colonoscopy usually lasts between 15 to 60 minutes, and is typically without complications.
"The vice-president will work from her office in the West Wing during this time," Psaki said.
In November 2020, Harris became the first female, first black female, and first South Asian to be elected as vice-president of the US.
She was the first African-American woman to serve as San Francisco's district attorney, the first woman of colour to serve as her state's attorney-general, and the first woman of colour to serve California in the US senate.