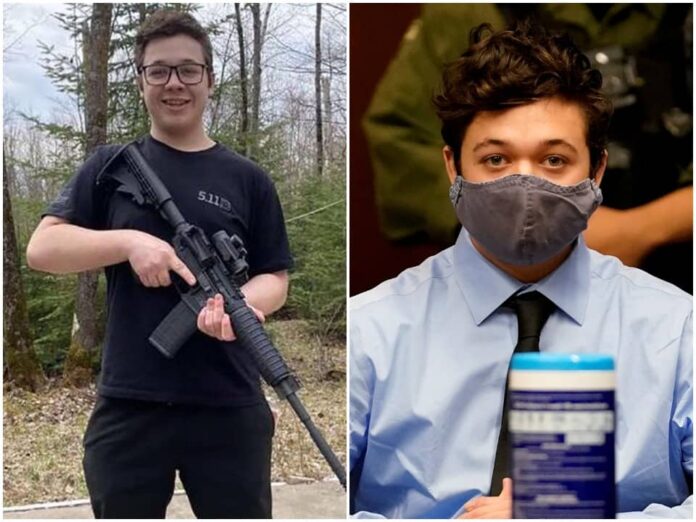 Kyle Howard Rittenhouse was a minor when he fatally shot Anthony M. Huber and Joseph D. Rosenbaum in Wisconsin, USA, an open-carry state. The three were in the same Black Lives Matter demonstration where protesters were demanding justice for Jacob Blake.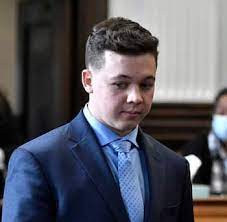 On August 23, 2020, Kenosha Police Department officer Rusten Sheskey shot Blake in the back at least eight times in Kenosha, Wisconsin. On August 25, 2020, Rittenhouse walked the streets of Kenosha with other armed civilians who wanted to protect businesses from vandalism.
Age
He is 18 as at 2021
Shooting
Wearing a green T-shirt, a backward baseball cap, blue gloves, dark blue jeans and brown shoes, Rittenhouse carried a Smith & Wesson AR-15 style .223 rifle, which belonged to his sister's boyfriend Dominic Black. At around 11:45 p.m. that night, he shot Huber, Rosenbaum and Gaige Paul Grosskreutz near Car Source, a car dealership at the northwest corner of 63rd St. and Sheridan Road in Kenosha.
"I just killed somebody," Rittenhouse was heard saying during a cellphone call at 11:46 p.m. Still carrying his rifle, he approached police vehicles with his hands up after shooting but the officers did not stop him.
(Warning, Graphic/Violent)
A crowd chases a suspected shooter down in Kenosha. He trips and falls, then turns with the gun and fires several times. Shots can be heard fired elsewhere as well, corroborating reports of multiple shooters tonight #Kenosha #KenoshaRiots pic.twitter.com/qqsYWmngFW

— Brendan Gutenschwager (@BGOnTheScene) August 26, 2020
John Pierce, Lin Wood and Jennifer Snyder were among the lawyers who represented Rittenhouse. Pierce told CNN that it was "classic self-defense" while Wood told WPVI-TV that "Americans should never be deterred from exercising their right of self-defense."
Acting as self-appointed security against rioting, Rittenhouse considered himself a militia member and he is not connected to any extremist groups. Facebook received complaints about posts praising him so searches related to him were blocked and his profile has been removed, a spokesperson for the site told Rolling Stone.
On August 28, 2020, fundraising site GiveSendGo said it has raised more than $100,000 for Rittenhouse's defense.
Trial
On November 2, 2021, jurors heard opening arguments of his trial. When he testified on November 10, 2021, he broke down on recounting the events on August 25, 2020 so Judge Bruce Schroeder ordered a recess.
On November 15, 2021, closing arguments were made during his trial. Schroeder dismissed the charge of unlawful possession of a firearm against him. On November 19, 2021, he was found not guilty on one count of first-degree reckless homicide, two counts of first-degree intentional homicide and two counts of first-degree reckless endangerment.
Verdict

Support for Rittenhouse
Several commentators defended his actions. Fox News host Tucker Carlson blamed authorities for failing to stop looting and arson, and added, "How shocked are we that 17-year-olds with rifles decided they had to maintain order when no one else would?" His comments were met with backlash on social media. Conservative pundit Ann Coulter and retired baseball player Aubrey Huff also praised Rittenhouse.
Donald Trump liked a tweet that included "Kyle Rittenhouse is a good example of why I decided to vote for Trump." In public comments, Trump showed some support for the idea that Rittenhouse was acting in self-defense. In November 2020, shortly after Rittenhouse was released on bail, Florida state representative Anthony Sabatini tweeted "KYLE RITTENHOUSE FOR CONGRESS".
Acquitted
Kyle Rittenhouse was found not guilty by a jury Friday on all five criminal charges at his closely watched trial for killing two unarmed men and shooting an armed man during civil unrest in Kenosha, Wisconsin, last year.
Jurors reached their verdict on their fourth day of deliberations.
Rittenhouse, who was shaking as the verdict was read, sat down and began crying after hearing the jury forewoman say "not guilty" five separate times just before 1:15 p.m. ET.
Judge Bruce Schroeder then thanked the 12 jurors for their service and dismissed them.