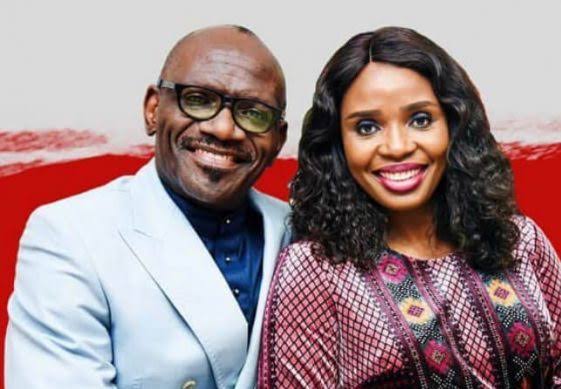 Pastor Taiwo Odukoya, the senior pastor of the Fountain of Life Church, has said that his late wife, Nomthi, got the best of both healthcare and spiritual support in the course of her two years battle with cancer.
Recalls that Mrs. Odukoya, who was also a serving minister in the Ilupeju, Lagos-based church, died on Tuesday after a two-year battle with cancer.
The South-African mother of two married Pastor Taiwo in January 2010, five years after the petroleum engineer-turned-cleric lost his first wife, Bimbo, in the ill-fated 2005 Sosoliso Airlines flight that crashed in Port Harcourt, Rivers State.
Making his first public appearance during the church's Sunday service which The Star's reporter attended, Pastor Odukoya told the congregation that he attended the service for two reasons – to worship God and to explain to the church about the demise of his 47-year-old wife.
Full of adoration and worship to God during the service, Pastor Taiwo said the unfortunate incident was an attack from the devil, stating that despite being upset by the occurrence of certain events, he has the peace of God over the departure of his wife.
Explaining why they returned her to Nigeria some two weeks ago after a series of treatments in the United States and the United Kingdom, he said: "We went to countries and we got the best of treatment. In the U.S., they told us that at the level at which we are treating this case, less than 1 per cent of Americans go this far. We got the best.
"But then, it got to a stage that they said we are out of options and they meant it. But each time they say that, I reply that except for a miracle. At that point, I realized that I just have to continue to believe God.
"So, we boarded the plane and we came back. She came with me two weeks ago. We had the best paramedics from the U.S. and they followed us home. Reddington [Hospital] created virtual ICU in our home; they gave us four to five doctors, supported by their nurses."