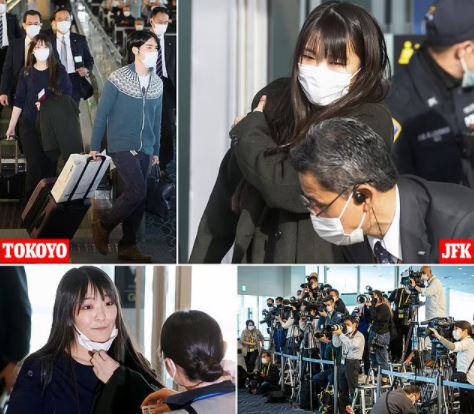 Princess Mako and her new husband Komuri Kei officially began their new life as a married couple in New York, touching down in the Big Apple early on Sunday morning after a long flight from Tokyo.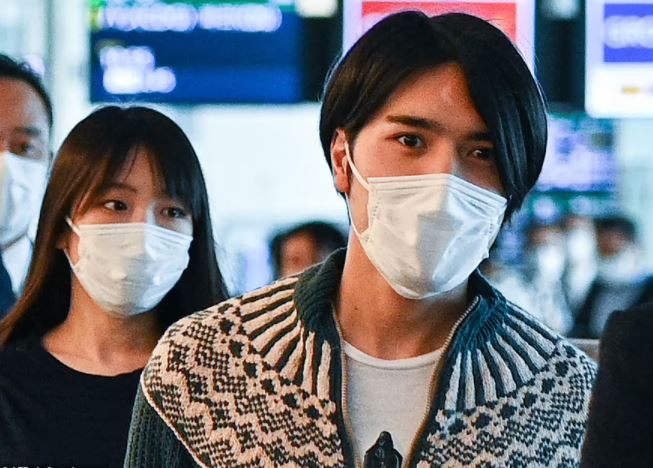 Mako, 30, the eldest daughter of Crown Prince Fumihito and niece of reigning Emperor Naruhito, tied the knot with university sweetheart Kei Komuro, a commoner, in Tokyo after an eight-year engagement – despite many in their native country not supporting the nuptials.
Today, the couple cut casual figures as they were pictured jetting out of Tokyo – with a crowd of spectators and photographers in attendance – bound for the Big Apple.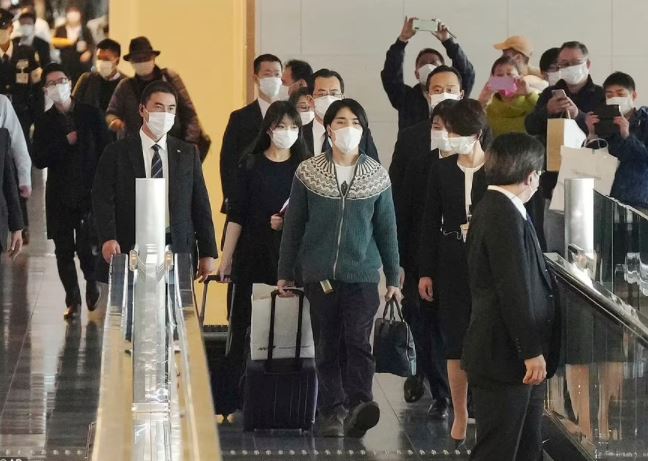 The newlyweds have been living in a modest Tokyo apartment together ahead of the move to New York, where Komuro works as a lawyer at the New-Jersey based law firm Lowenstein Sandler LLP.
Mako declined the offer of 140million yen (£890,000) payment to which she was entitled for leaving the imperial family, palace officials said, and is expected to find a job in New York.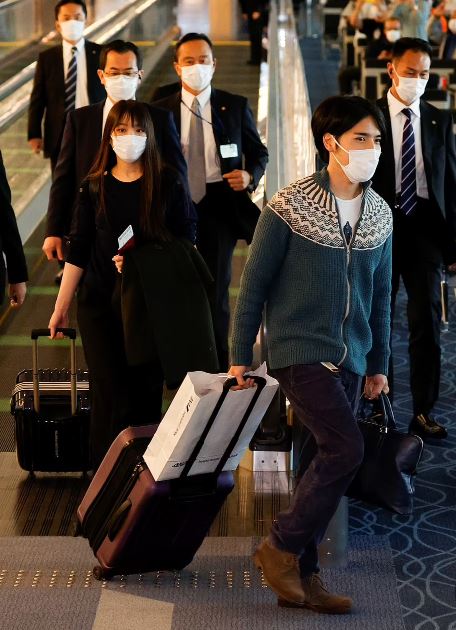 Wearing white facemasks and pulling suitcases behind them, Mako and Komuro were accompanied by a sizeable entourage, as global media gathered to capture the couple at the airport.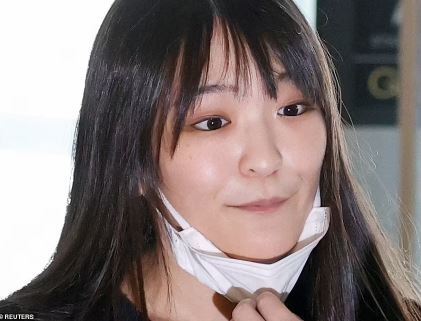 For the long flight to JFK, the former princess opted for a low-key navy blue jumper with button detail and coordinated wide-legged trousers while her new husband wore a cozy knitted green cardigan and navy corduroy trousers.
Earlier this month, it was revealed Komuro had failed the New York State Bar Association exam, according to Japanese broadcaster NHK.
Mako, the eldest daughter of Crown Prince Fumihito and niece of reigning Emperor Naruhito, pictured in October at her wedding to university sweetheart Komuro