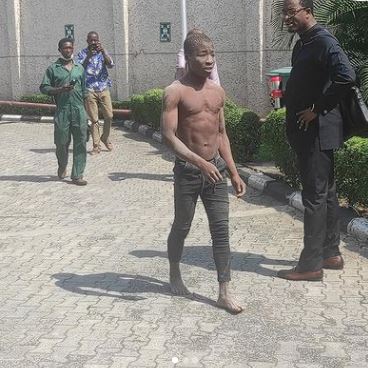 A man who reportedly jumped from the collapsed Ikoyi building has been pictured looking confused.
The 20  storey residential building under construction in Ikoyi, Lagos, which collapsed today, had a structural engineer who was supervising the construction work withdraw from site last year after they discovered that the site engineers were using sub standard materials.
The owner of the building, Femi Awobona and his friend who came from the UK to visit him are said to be trapped in the building.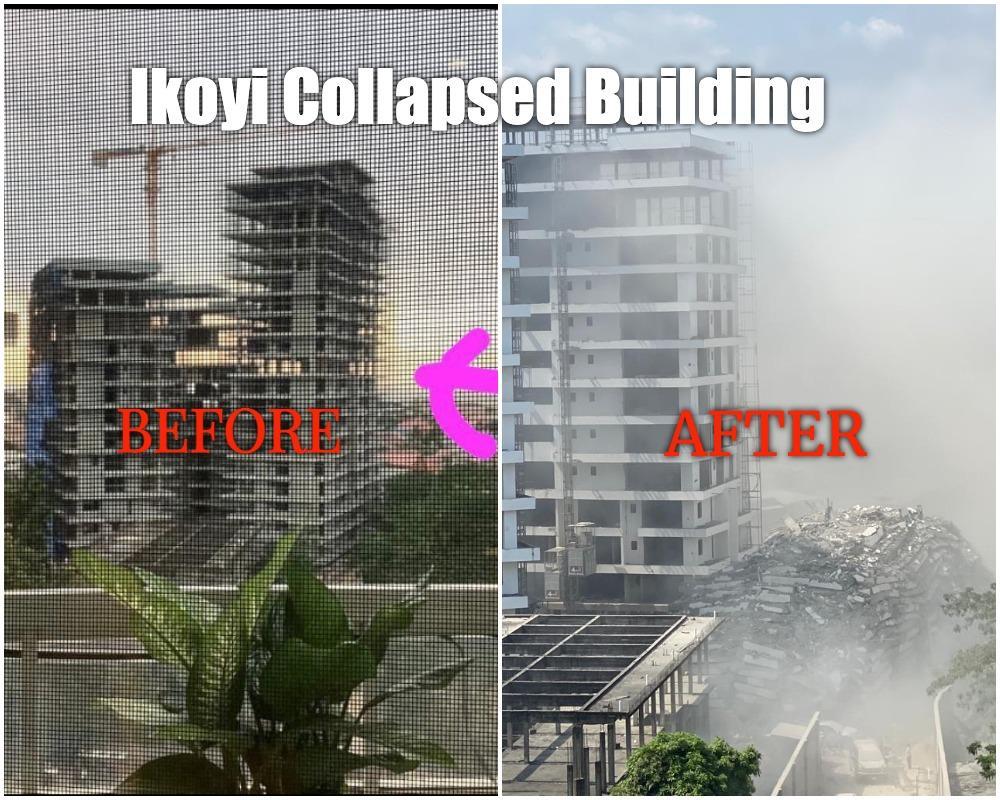 Three people have been rescued and three corpses recovered.