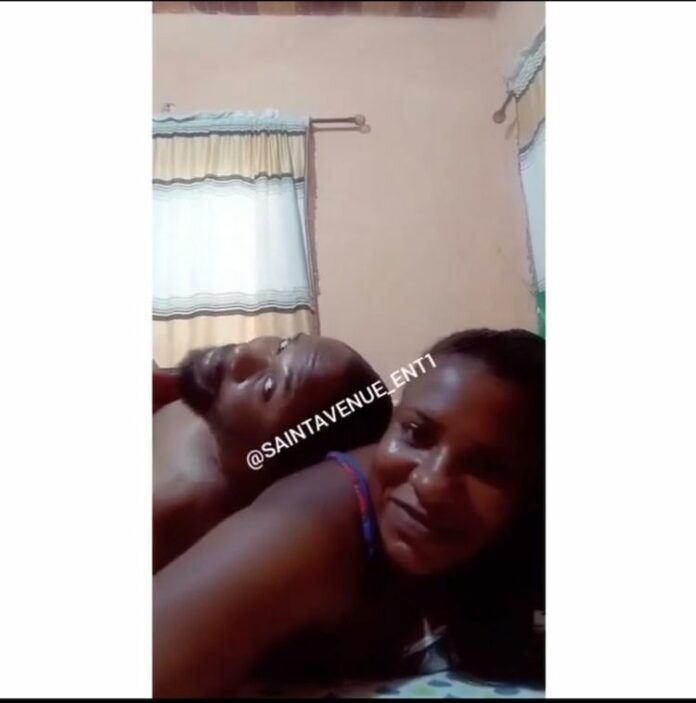 A married man has been caught in the moment as he covers his face after his side-chick recorded a live video of them in bed having sex.
According to the details, they had met for their usual sex escapades and while they were having some nice time in bed naked, she went live and started recording.
The man almost collapsed after he realized that his side chick was busy recording without his consent… prompting him to cover his face to avoid further embarrassment.
View this post on Instagram