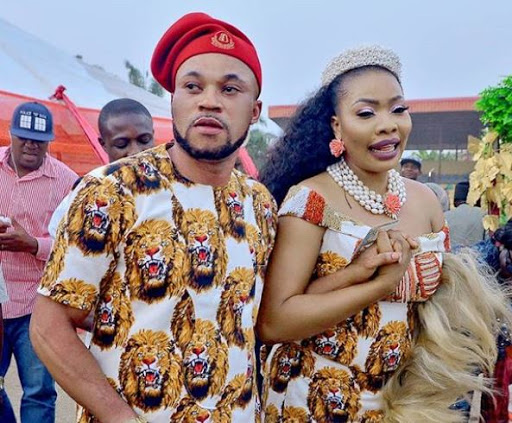 Doris Ogala clears air about her marriage
Doris Ogala, the Nollywood actress, has cleared the air about a recent post she shared on social media about marriage.
In the wake of the controversy trailing the marriage of Sandra Iheuwa to Steve Thompson, the film star had revealed that she was "scared of marriage".
"The way people are being mocked on social media after divorce made a lot to stick in marriage suffering and smiling! I am not shading anyone! I am just alerting you guys in case!" Doris Ogala had written.
"This sh*t called marriage is bitter kola. If I end mine and anyone mocks me, I swear I'll curse that person! I am scared of marriage."
Her post had, however, sparked a wave of rumours that she was no longer with Kingsley Anyanwuagwu, her husband.
But in a post on her Instagram page today the actress said her marriage is still intact and she hopes it remained that way.
She also added that her previous post about marriage was taken out of context.