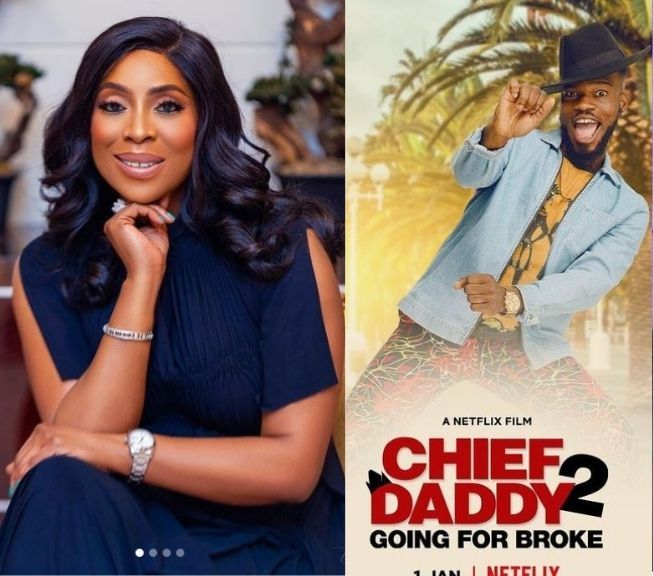 Fans accuse Mo Abudu of issuing threats in her reaction to criticism of Chief Daddy 2 (video)
Some Nigerians have accused media mogul, Mo Abudu of threatening them after the media entreprenuer released a response to the criticism that trailed release of Chief Daddy 2.
After the filmed was released on January 1, many who viewed it were not impressed, hence taking to social media to express their displeasure.
In reaction to the criticisms, Mo Abudu who is the CEO of Ebony Life TV, makers of the film, released a statement where she apologized on behalf of the company for not meeting the expectations of many. She however, ended her speech by saying:
"We welcome honest and constructive feedback, as I mentioned. That is how we evolve and improve. What we do not welcome are insults, abuse or any form of trolling towards myself and members of my team. Please share your feedback respectfully, otherwise we will have to restrict entry to you on our pages."
Many didn't take that part of the statement lightly and accused her of issuing threats to fans.
Watch the full video and tell us what you think in the comment section below.
View this post on Instagram