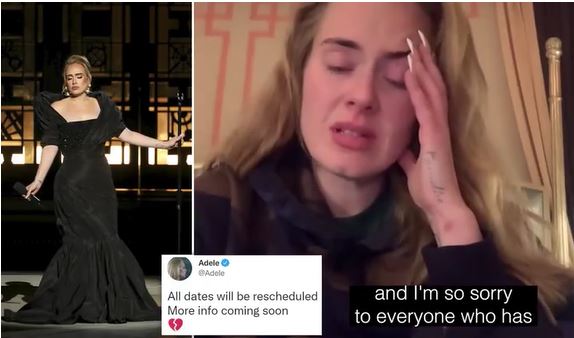 'It's a slap in the face' – Adele fans flying into Vegas lash out at singer for postponing Caesar's Palace residency 24 hours to show
Adele on Thursday shocked and angered her fans by postponing her 24-date Caesar's Palace Las Vegas residency at the last minute, leaving many angered at having spent significant sums, and unsure whether they can afford the time and money to see her rescheduled show.
She did not say when the shows would be rescheduled, but The Las Vegas Review-Journal speculated that they could begin again in April.
It is not clear why a 14-day COVID outbreak would postpone a multimillion-dollar show for months.
In November, she told Rolling Stone that she would not go on tour because she was worried about the logistics during the pandemic.
'It's too unpredictable, with all the rules and stuff,' she said. 'I don't want anyone coming to my show scared. And I don't want to get COVID, either.'
Fans of the 33-year-old singer had shelled out up to $30,000 for resale tickets for the eagerly-anticipated show – her first live concert in five years.
In a video posted to Twitter, Adele sobbed as she said that COVID-19 cases among members of her crew had made it impossible to bring the show to life in time.
All dates will be rescheduled
More info coming soon
💔 pic.twitter.com/k0A4lXhW5l

— Adele (@Adele) January 20, 2022
Adding to her woes were delivery delays that made it 'impossible to finish the show.'
She added that she had been awake for 'over 30 hours' trying to solve logistical issues but had simply 'run out of time' to be ready on Friday.
Many were sympathetic, but plenty were frustrated.
'This breaks my heart, for you and for me,' tweeted Amy Campbell, a medical professional in Tulsa, Oklahoma.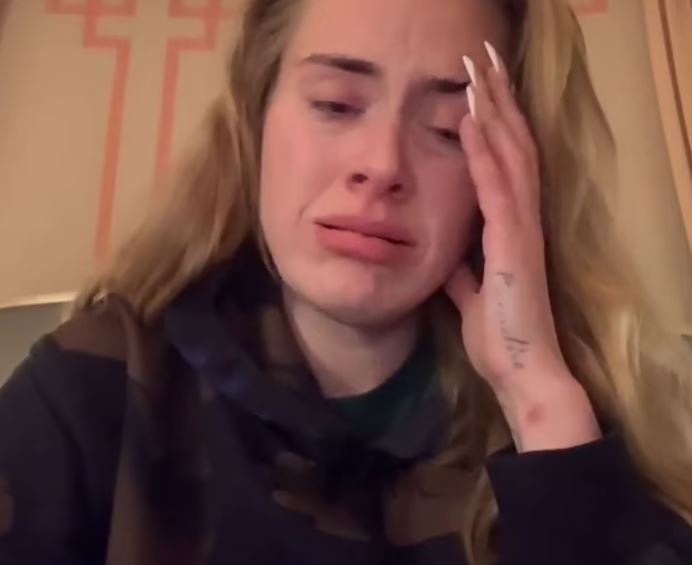 'I know how hard it is to put on a show, especially with a pandemic.
'But it's also hard to save enough money, to get time off work from a hospital, that is short staffed, book a flight and hotel, fly in two days early and find out 30 hrs before the show, when we are already here, that the reason we came for is not going to happen.
'The people with first weekend show tickets may not be able to afford the time or money to reschedule something like this.'
A British man noted: 'Unbelievable. What a disgrace. I thought the yanks had their house in order. Rona or no rona, the show must go on.'
One woman accused Adele of 'crocodile tears', pointing out that obtaining refunds for travel and hotels was always complicated, while another posted a picture of a furious emoji, tweeting: 'Not Adele rescheduling after already buying plane tickets, show tickets & getting a hotel room'.