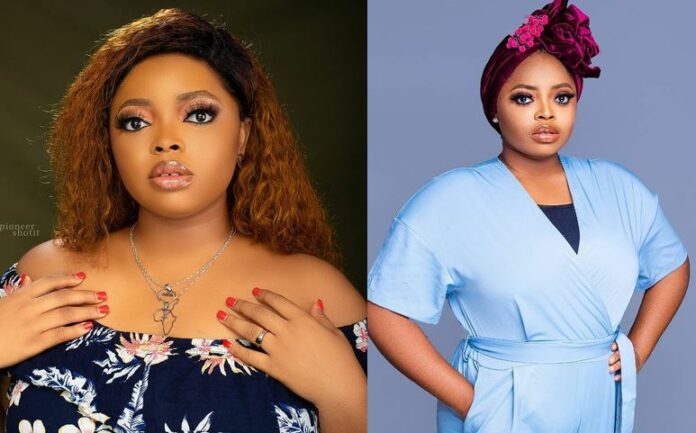 Juliana Olayode Biography – Age, Career, Controversy And Net Worth
Juliana Olayode (popularly known as Toyo Baby) is a Nigerian actress, singer, writer and social media influencer. She gained popularly after featuring in the Nigerian television comedy series, 'Jenifa's Diary' which was created by Funke Akindele. She parted ways with Funke in 2017, over a misunderstanding between her and the later, which she can't share without her (Funke) permission.
Age
Juliana Olayode was born on the 7th of June, 1995 in Lagos State, Nigeria. She was born into a family of eight and originally hails from Ogun State. She had her secondary school education at Babs Fafunwa Millenium Senior Grammar School, Ojodu-Berger, Lagos.
About her university education, Juliana is yet to attend any higher institution of learning be it a Polytechnic, University or College of Education. She once got admission to the University of Ibadan but forfeited it because she couldn't pay her fees.
The super-talented actress revealed that she spent most of her time getting various certifications that could help her in the future and improve her skills as an actress.
Career
Juliana Olayode came to limelight after starring in the Nigerian television comedy series, 'Jenifa's Diary' which was created by Funke Akindele. The TV series helped in making her name a household brand.
Prior to her appearing in the 'Jenifa's Diary', she had already featured in about four movies, including 'Couple of Days' where she played the role 'Judith'. She also featured in another TV series titled 'Me, Myself and My Diary'.
View this post on Instagram
Some of her other movies include 'Royal Outlaw', 'Click Now', 'Rivers Between', 'Life of Disaster', 'The Cokers', 'Bridezilia', amongst others.
Asides acting, Juliana is a published author with a book to her credit. 'Rebirth' is an Autobiography about her Rise to fame.
The award-winning actress has also been invited to speak on different platforms such as;
• Lagos State University
• Live Your Dreams Africa
• Ted X Adankolo
• Do It Afraid Conference
Awards and Recognitions
Juliana Olayode has received several awards and recognitions, including;
• The Best Actress Of The Year in the 2016 FUOTAMSA AWARD
• 19ROM Awards (2017)
• Kristieope Foundation Award (2017)
• The Corporate Creative Excellence Award (2018)
• The Nigerian Meritorious Award (2018)
Controversy
The feud between Nollywood actress Olayode Juliana and her former pastor, Timi Adigun, has escalated after the actress accused him of sexually abusing her sister.
Olayode had called out Adigun, her spiritual father and boss, on Tuesday for seizing control of her Facebook and other social media accounts.
During their social media fight on Wednesday, the actress alleged that the preacher assaulted her sister.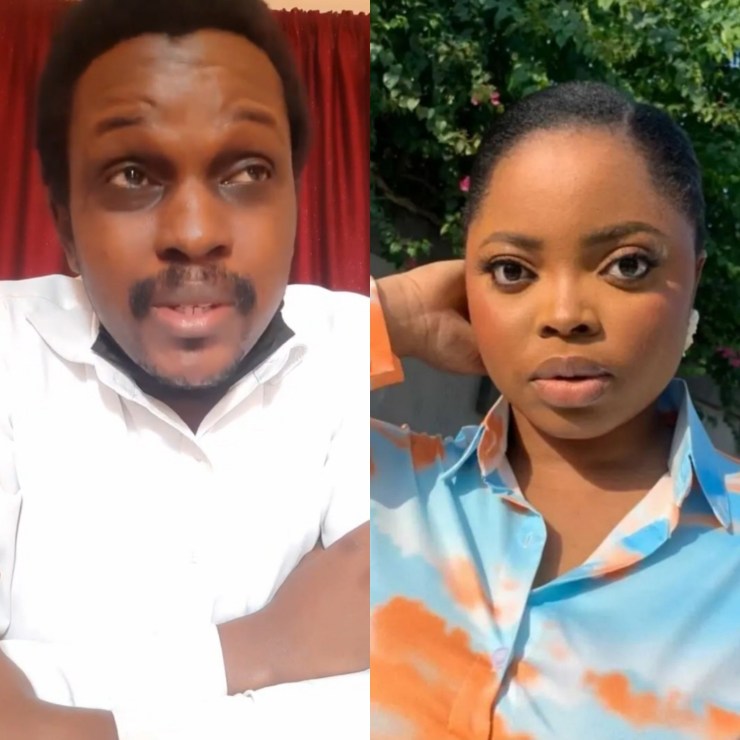 "Did you ever listen to yourself?" she wrote. I don't believe you did. You manipulated and sexually molested my sister, and you expected me to remain quiet. You're expecting me not to feel enraged. What do you think about the things you did and said? How? I don't understand you.
"You mention apologizing and forgiving. Forgiveness is a work in progress for me. I forgave you then, just as I was about to go on, for my sanity. You do something else that irritates me, and I become enraged once more, pleading with God to help me forgive you.
"The pain, the trauma, the disappointment, the sleepless nights, the tears that soaked my pillow, the shock, the whole experience is incomprehensible."
In reaction, Adigun stated on his Instagram story, "For those concerned about me and requesting that I stop answering, if I were hauled before a court, I would have to talk or my lawyer would speak."
"I've been called before a social media jury." I have no choice but to speak the truth, but it is up to individuals to decide what they believe.
"That being said, I want to make it clear that I am prepared to appear before any court or panel, and I am willing to be investigated."
There is no fear when you know you have given the truth." I have NEVER mistreated someone sexually! I have numbers, data, and dates. What I was responsible for, I admitted and apologized for. The next thing I'd want to see is a subpoena.
"I will continue to use social media and expand my enterprises and ministry." I don't have time for this distraction. I'm not going to post about it again."
Net Worth
Juliana Olayode is no doubt, one of the most influential young Nigerian actresses with over 2 million followers on Instagram alone. Apart from her acting career, she is also a published writer. The actress has also signed deals with top brands like DubaiAfrika, Darling Hair Nigeria – Wiggit UK, Travelbay.co, Ashanti Cosmetics UK amongst others.
According to KenInfo.com.ng, she has an estimated net worth of $200,000.