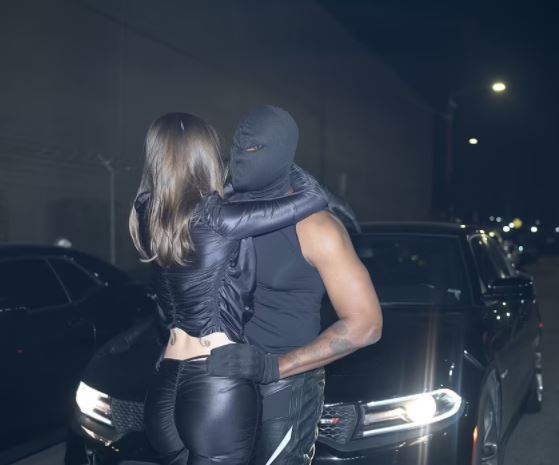 Kanye West holds his girlfriend Julia Fox in sexy photo shoot promoting Donda 2
Kanye West and his new girlfriend Julia Fox put on a steamy display as they took part in a sexy photo shoot promoting the rapper's upcoming album Donda 2 in exclusive images obtained by DailyMail.com.
The chemistry was off the charts as Kanye, 44, tenderly held his new flame, 31, while posing on a dimly-lit street in Los Angeles on Friday.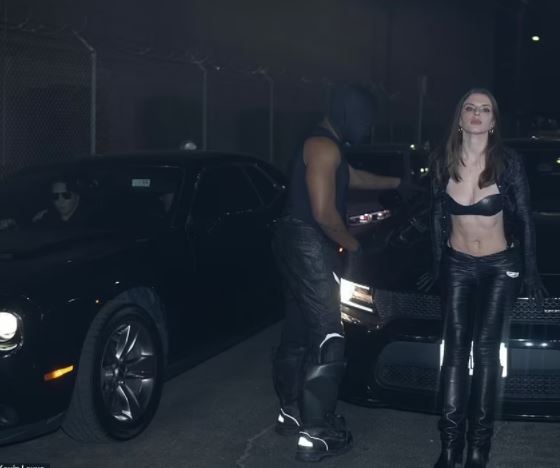 Not only will West be releasing Donda 2, but he will also be releasing a movie to accompany the album starring his girlfriend Julia.
The steamy yet edgy photos showed the couple putting on a loved-up display as Julia wrapped her arms around his neck and Kanye placed his hands around her waist.
Julia, clad in black G-string trousers and gloved jacket, flashed her amazing abs as she posed up a storm in a sexy black bra.
Kanye showed off his buff biceps in a black tank top, leather trousers, and a mask over his head.
While posing against the car, the superstars looked like any other couple as Julia wrapped her hands around his arm and leaned her head against his shoulder.