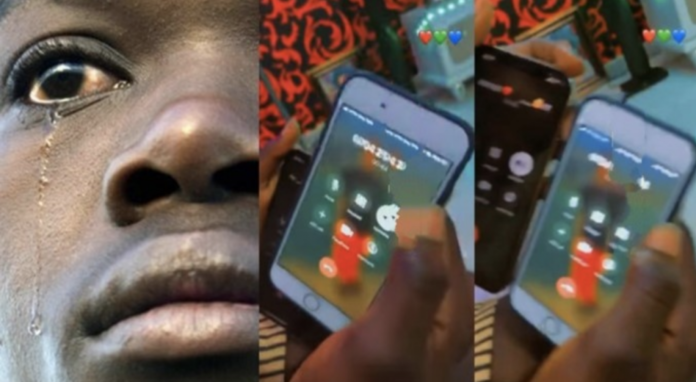 Man In Tears After Finding Out His Girlfriend Has Not Saved His Number After 5 Years Of Dating (Video)
A Nigerian man has cried his heart out after discovering that his girlfriend of five years now has not saved his number after all these years.
The young man recently realised that she did not save his number on her phone despite how long they have dated, and this troubled him greatly.
In a video shared on social media, he displayed his phone and his girlfriend's phone so that netizens could see how his number appeared on her device and how hers appeared on his mobile device.
He saved her number as "My woman" whereas his own number was not saved on her phone with any name. The guy felt disappointed and noted that he may be a victim of fake love.
View this post on Instagram