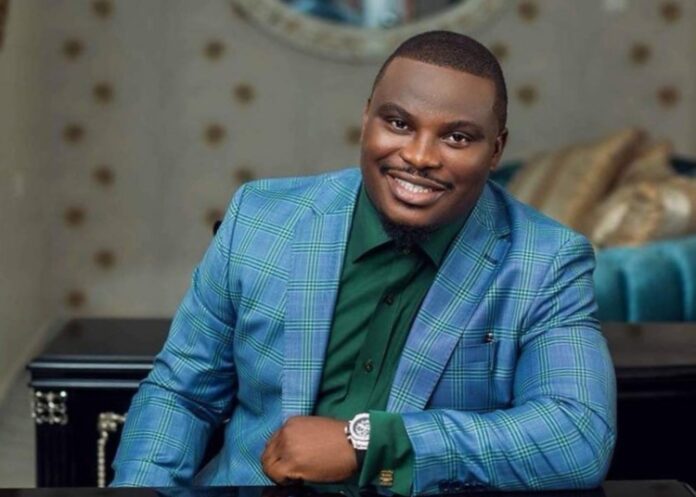 Mayor Lucky Igbokwe Biography – Age, Career And Net worth
Lucky Igbokwe, also known as Don Lulu is a renowned businessman from Nigeria.
Age
Lucky Martins Igbokwe was born on 27th June 1981 in Umuahia, Abia State. He hails from Umuawa, Alaocha, Ohuhu, Umuahia North LGA, Abia State, a state in Nigeria predominated by the Igbo speaking Nigerians. He was born into a family of 6 children and his parents are Mr. Nze Nmaralam and Mrs. Onyekwulechi Igbokwe. He is a graduate of the University of Lagos.
Career
He is best known as the owner of 2Flame Media, a media and entertainment company in Nigeria. He is also the CEO of other multi-million ventures like the Lucion Towers Construction company, the Don Lulu Foundation, and Green Peace Nigeria. In 2013, He was recognized as the United Nations Mayor of Peace for his philanthropic gestures towards community development. Lucky is one of the popular names in the Nigerian entertainment industry, he hails from Umuahia the capital of Abia State. He was born into a family of six and his parents were disciplined to the core.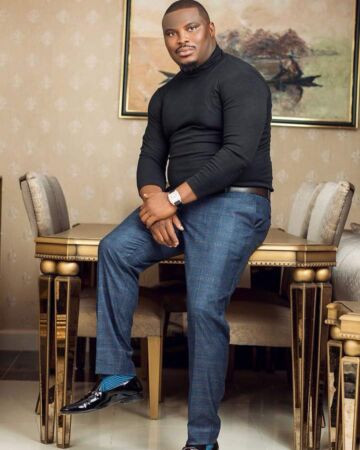 Lucky is a serial Entrepreneur whose business nature was inherited from his mother. According to him in an interview with VanguardNGR Allure, he picked his business traits from his mother whom he described as an astute businesswoman,  While growing up, he enjoyed the music catalog that his uncle who travels between the United States America and Nigeria as a sailor brought back. His parents loved music and that fueled his interest in it. In 1999, his parents urged him to enroll at the University of Lagos with the sum of N123,000 for the pre-degree program school fees, instead he used the supposed funds to start a music business. There was no telecommunication as of 1999, so Don Lulu used to trek from Akowonjo to Rhythm 93.7FM in Jakande so he could meet with the Head of Entertainment at SilverBird, Alozie Ezeoku. His first attempt to run a music business failed after his parents found out he was not in school. His actions almost caused a split between his parents but they resolved to send him back to school after they raised N86,100, which was 70% of the initial school fees.
After his education, Don Lulu started his entertainment business fully in 2006 with help from his Uncle who runs a cosmetics business. He organized gigs and shows featuring PSquare (now dissolved) back then in 2006.
His entertainment label, 2Flame Entertainment which started in 2014 is now a subsidiary of 2Flame Media. The record label first signed in Morachi and later signed in other artists such as Medley, and Yeka into the recording label. Morachi is popularly known for his hit single "Hapuya Like That", where he featured Terry Apala. Yeka was the winner of Season 1 of Nigerian Idol in October 2010.
2Flame Entertainment has organized concerts that featured top acts such as Tiwa Savage, Don Jazzy, and D'Prince. Don Lulu's media company organized documentaries for the former governor of Abia state,  Mr. Theodore Orji. The media company also organized youth empowerment programs on behalf of the state. It has also collaborated with top Nigerian DJs such as DJ Jimmy Jatt and DJ Kentalky for promotional concerts within Nigeria.
Lucky Igbokwe runs a Real Estate company called Lucion Towers Construction. The United Nations recognized him as Mayor of peace due to philanthropic gestures through his foundation, Don Lulu Foundation. Lucky launched his foundation on 27th June 2018 in Ohuhu Umuahia North Local Government Area in Abia State during his 37th birthday celebration. The organization has overseen the provision of basic amenities in rural areas in Nigeria. He also founded Green Peace Nigeria, an NGO established to ensure the protection of the environment and peaceful co-existence.
Appointment As National Patron PDP National Youth Movement
Mayor Lucky Igbokwe (Don Lulu), was appointed in January 2022 as the National Patron and Youth Ambassador of the PDP National Youth Movement (PDP-NYM).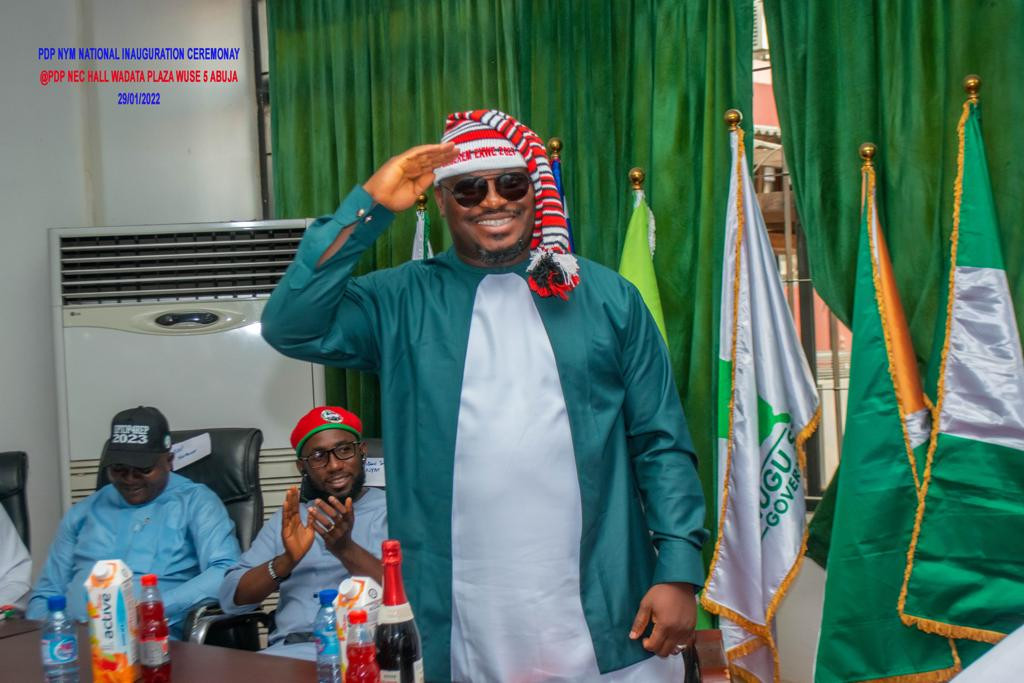 The appointment which takes immediate effect was conferred on him at the inauguration of the National and state executives of the PDP pro youth group on Saturday at the PDP National secretariat ,Wadata Plaza Abuja.
Family
Lucky got married in 2008, and his union is blessed with a son, he shuffles between Nigeria and the USA where his family lives.
Net Worth
Lucky Igbokwe's net worth is an estimated $500,000. His record label has recorded huge success since its inception. He is the CEO of one of the top real estate firms in the southern part of Nigeria. He won the Entertainment Guru of the Year Award in 2017 and his entertainment company was recognized as the Best Entertainment Company of the Year during Igbere TV's Leadership Excellence award in 2019.