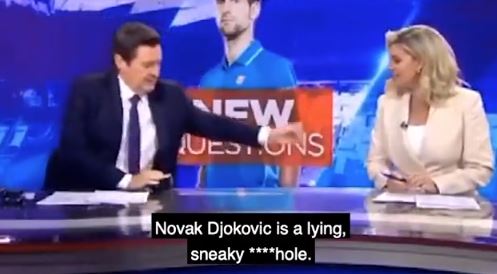 'Novak Djokovic is a lying, sneaky, a***hole' – Leaked footage shows Australian news presenters Rebecca Maddern and Mike Amor slamming the tennis star

Two of Australia's highest profile news presenters have been caught in leaked footage calling unvaccinated tennis champion Novak Djokovic an 'a***hole' while preparing for the nightly news.
7News Melbourne presenters Rebecca Maddern and Mike Amor slammed the controversial player in a foulmouthed, hot mic rant that was later leaked online.
Djokovic, a nine-time Australian Open champion, jetted Down Under last week for the tournament, carrying a medical exemption from vaccination citing he had tested positive to Covid on December 16 last year.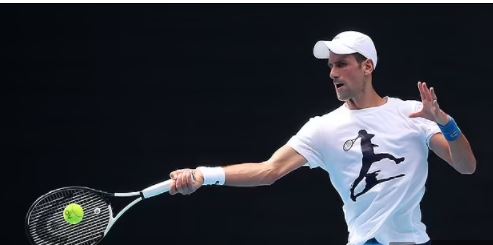 He was quickly detained at Melbourne Airport after border officials refused to accept the exemption, sparking five days of legal wrangling before a judge ordered his release on Monday, asking in frustration: 'What more could this man have done?'
But the judge's comments clearly weren't enough to placate the two news presenters.
Their expletive-laden rant, which appears to have taken place as they prepared to present the station's 6pm news program, included Ms Maddern saying: 'whatever way you look at it, Novak Djokovic is a lying, sneaky, a***hole.'
Mr Amor even makes the astonishing claim Djokovic lied to get into Australia.
'He got a bullshit f*****g excuse and then fell over his own f*****g lies. It's just what happens, right, that's what happened,' he says.
His co-host says that there were multiple errors made in the process of cancelling and then reinstating Djokovic's visa to play at the Australian Open.
'It is unfortunate that everyone stuffed up around him,' Ms Maddern says.
'I don't think anything was gained by putting him in (an) immigration hotel.'
Mr Amor says he thinks a lot of Australians would agree with his view of Djokovic.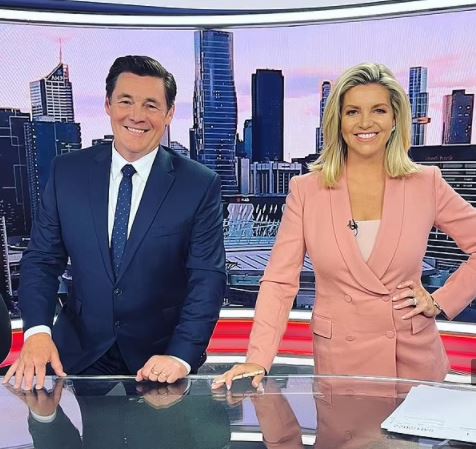 The presenters' embarrassing hot mic mishap was released on social media late on Tuesday night, quickly drawing traction from viewers – some supporting their comments and some slamming the pair