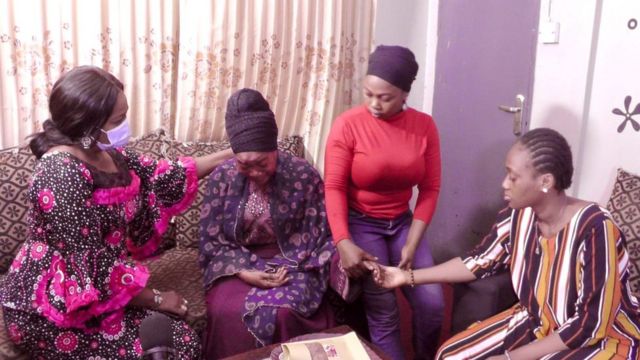 'Autopsy result shows it was extreme cold' — Abike Dabiri speaks on Fadlullah Agboluaje's death in Ukraine
Abike Dabiri, chairperson of the Nigerians in Diaspora Commission (NiDCOM), says the autopsy result for Fadlullah Agboluaje, a 19-year-old Nigerian, shows that he died of "extreme cold".
Agboluaje's family had asked the federal government to investigate his death, which was said to have occurred shortly after he arrived in Ukraine.
Rofeeha, Agbolauje's sister, had raised the alarm on social media that her family was informed that he was found dead in his room hours after he arrived at the Lviv Polytechnic National University, Ukraine.
Speaking on Monday when she visited the family in Lagos, the NiDCOM chairperson said the school shouldn't have accommodated the Nigerian in a facility that exposed him to such weather.
"The autopsy says he died of extreme cold, but how could they have lodged the boy in a hostel without a heater? Looking at the pictures of the room, he was put in a deplorable condition and there were no heaters in the room, in a temperature which is below 4°," she said.
"I'm sure if they had informed him earlier, he would have brought his own heater. I'm here today and we will stand by the family and whatever it is, we can do to support the family on whatever decision they take on this matter."