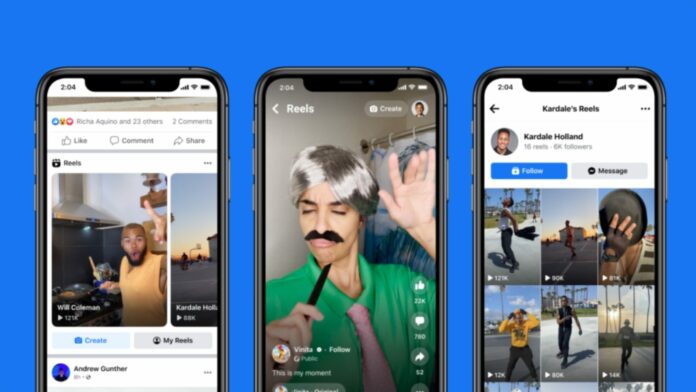 Facebook launches Reels and TikTok copycat feature, globally
Facebook has launched Reels, its short video feature, globally.
Meta, the social media brand's parent company, announced the new feature in a statement yesterday.
With Reels, Meta appears to be intensifying its battle with TikTok, which was the most-downloaded app of 2021 and very popular among young users.
Prior to the launch, Reels was available on Facebook in India, Mexico, Canada, the U.S.
Now, it is available across sub-Saharan Africa, including countries like Zimbabwe, Zambia, Uganda, Tanzania, Swaziland, South Africa, Seychelles, Senegal, and Rwanda.
Others are Nigeria, Namibia, Mali, Malawi, Lesotho, Kenya, Guinea, Ghana, Cape Verde, Cameroon, Burkina Faso.
Commenting on the launch, Nunu Ntshingila, the regional director for sub-Saharan Africa at Meta, said: "We've seen that video now accounts for almost all of the time people spend on Facebook and Instagram.
"And Reels is our fastest-growing content format by far.
"This is why we're focused on making Reels the best way for creators to get discovered, connect with their audience, and earn money. We want to make it fun and easy for people to find and share relevant and entertaining content."