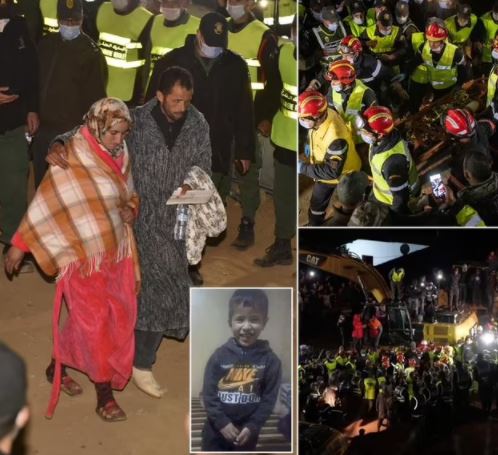 Four Day Rescue Of Rayan Awram Who Fell Into 100ft Well Ends In Tragedy (Photos)

Tributes have flooded in for the five-year-old Moroccan boy who died after being trapped more than 100ft underground for four days after rescue teams confirmed the tragic end to a search that had gripped the world.
Rayan Awram fell into a 105ft (32-metre) well outside his home in Ighran village, in the northern province of Chefchaouen, on Tuesday evening – sparking a race-against-the-clock rescue mission.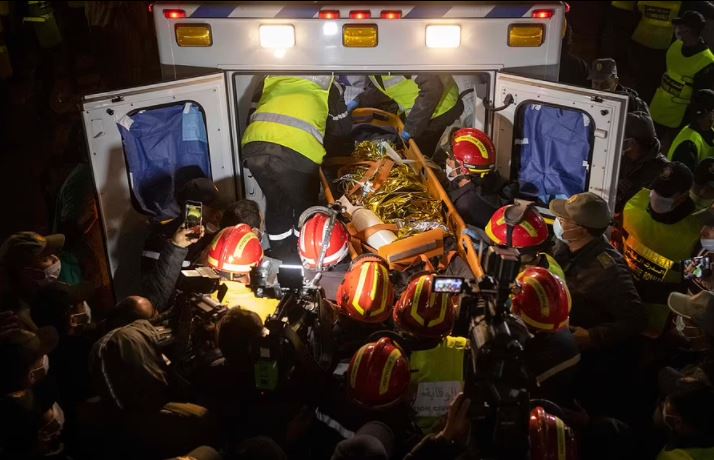 After digging vertically and then horizontally – all while risking a landslide – rescuers and resuscitation experts finally reached the boy last night, offering a faint glimmer of optimism that he might have survived the ordeal.
But the anxious wait for news of five-year-old Rayan ended in tragedy for his family, after government officials confirmed the young boy could not be resuscitated, adding that he had died before rescuers could reach him.
Speaking after Rayan's death was confirmed on Saturday his aunt, Atiqua Awram told local media: 'My nephew, my heart is aching for him, too much. May God be with him, just like how God stood with us.'
The boy's body was seen wrapped in a gold blanket after he emerged from a tunnel dug specifically for the rescue operation.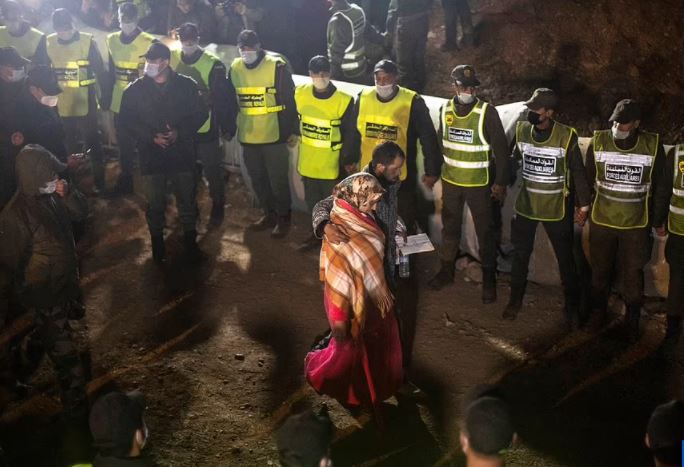 Morocco's King Mohammed VI sent his condolences to the Awram family and praised both the rescue crews and local community for their valiant efforts over the past week. Supportive messages were also shared online as the hashtag #SaveRayan trended on Twitter.
French President Emmanuel Macron added his voice to the tributes, writing in a Facebook message late on Saturday: 'Tonight, I want to tell the family of little Rayan and the Moroccan people that we share their pain.
It came after a medical team were seen entering the tunnel with a stretcher, where they remained for over an hour on Saturday evening.
The boy's anxious – and now devastated – parents had been escorted to an ambulance before he was pulled to the surface.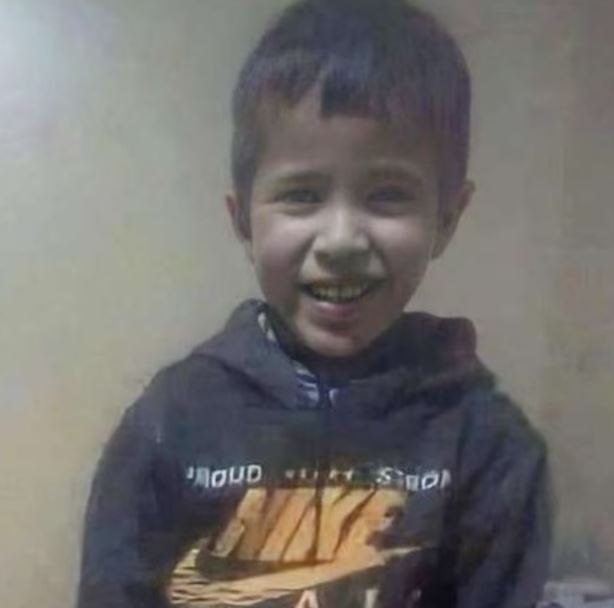 King Mohammed has since sent them his condolences, state media reported.
Meanwhile tributes to the boy have been pouring in on social media next to the SaveRayan hashtag.
One wrote: 'Rayan may you rest with the angels… I wish you knew you were not alone all those days and that everyone around the world was praying for your safe return. Morocco did you proud.'
Another said: 'Rest in peace, tears stream around the world for Rayan tonight – no regrets please from his rescuers because they honestly did everything they could to save that little boy!'