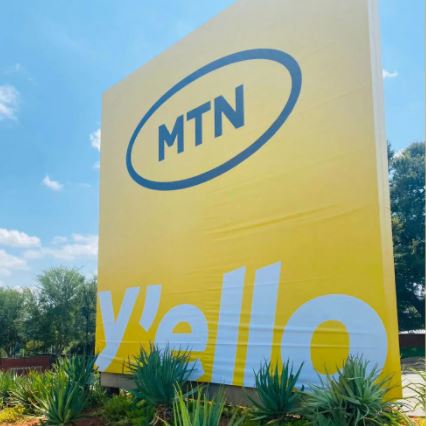 MTN Changes Logo, Rebrands From Telecom To Tech Company
Africa's biggest telecom company, MTN is off on a great start this year 2022. accoridng to resports, it is planning a big revamp on February 27th, simplifying its logo and replacing its former catchphrase, "Everywhere you go," with "Y'ello."
Outside MTN's head office address on N1 freeway, the new logo is already visible.
MTN has replaced its distinctive white, yellow, and red lettering on a blue oval with a streamlined blue on yellow logo.
"MTN" is written in basic block letters on a yellow background, with an oval created in a blue outline around the characters.
On the same yellow background, "Y'ello" is written in stylized white letters.
While the rebranding has begun outside of MTN's Johannesburg headquarters, it will be implemented across the board.
MTN chief sustainability and corporate affairs officer Nompilo Morafo said the new look aligns with their evolution from a telecommunications company to a technology company.
She confirmed to TechCentral that the new brand will launch on February 27. The new branding is part of the group's "Ambition 2025" plan, which aims to create "leading digital platforms for Africa's progress,".