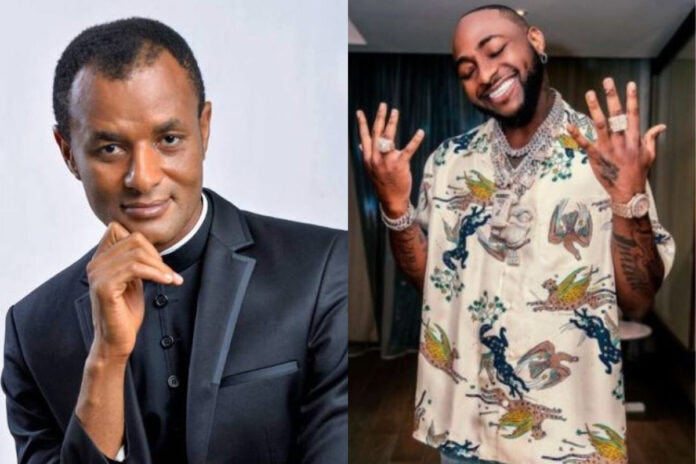 Rev. Fr. Oluoma Replies Pastor Who Asked Davido To Pay Tithe Out Of His Birthday Money
Nigerian Catholic priest Fr. Oluoma has gone savage the pastor that asked Davido to pay tithe out of the money he solicited from his friends and gave to charity saying tithe should kill him.
Davido just as a joke asked his friends and loved ones to send him N1M each and some were so generous that they sent more than that which exceeded his target and he realized he could do more with the money hence added his own to give out to charity.
The moment he announced that he was giving the money out to charity, one man of God asked him to come and pay tithe out of it before giving the rest to charity but this video of Rev. Fr. Oluoma disagree with that.
He then went savage saying tithe should kill the pastor who said Davido should pay tithe out of the money he's sending to charity homes saying if he wasn't a man of God he would have cursed that pastor for asking the singer that.
Most of us agree with Fr. Oluoma that there's no need for Davido to pay tithe out of gifts given him and in this case, he didn't use it but rather added some and turned it all to charity and that is better since it's going to help a lot of people.
video below;