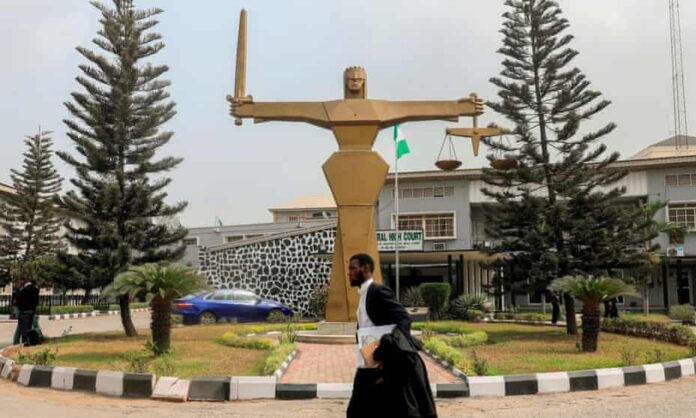 Six hours of power failure and faulty generators stall proceedings in Lagos federal high court
Following a power outage that lasted for over six hours, activities at a federal high court in Ikoyi, Lagos, were halted yesterday.
From around 8am, court officials were unable to use an alternate power source as the two backup generators were said to be defective and required maintenance.
According to a court employee who did not want to be named, the generators were undergoing servicing.
The lack of power prevented the start of court proceedings as scheduled, causing frustration among lawyers, litigants and court officials.
Folabi Kuti, a senior advocate of Nigeria (SAN), was one of the lawyers affected.
"We attended court with the settled expectation of having our matter heard. We got there at about 8am to 8:30am and noticed that there was no electricity," he said.
"We made enquiries on if at some point the generators would come on, and we were assured that the two generators that power the entire federal high court premises were under repairs or being serviced and that hopefully by 9am or thereabouts, they would be able to restore power.
"But we stayed there till about 10:30am and when it looked like that was not going to happen, that's when I had to leave for another matter elsewhere and had my colleagues stay back.
"The report I got from him about two hours later was that there was still no light.
"It is worrisome and this is one of the things that slow down the already slow pace of justice delivery in our clime.
"Clearly, there cannot be any activity. Judges cannot sit when the room is not illuminated and there is no fan or air conditioning. There is also the discomfort that the situation would bring on the lawyers and others within the courtroom.
"So, it's quite worrisome and brings to the fore again the issue of judicial financial autonomy.
"It's just sad that this could happen at the federal high court. We hope that someday, pretty soon, all of this would be a thing of the past."