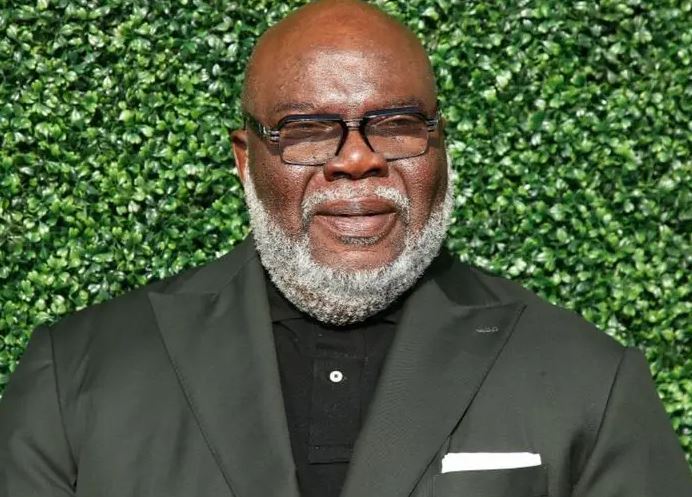 Tweeps amused after TD Jakes blocked notorious Twitter troll, Chris Excel

Notorious Twitter troll Chris Excel has a ton of enemies on social media…but one you would probably never expect is US man of God; Bishop TD Jakes
The "president of Black Twitter" – who has peeved off countless celebs from Mmusi Maimane to Minnie Dlamini – has been officially blocked by the American preacher.
And all over a comment the savage social media star made of the bishop's "chiskop".
In a tweet which went viral this week, self-confessed catfish Chris Excel recalls how he was recently blocked by TD Jakes on Twitter.
The tiff kicked off after the latter posted a new profile of himself on Twitter. The bald-headed bishop is seen wearing a red suit jacket and matching polo neck. Enter Chris Excel, who left a very crude comment under the picture in isiZulu, which translated to English reads: "Please allow us to lick your chiskop"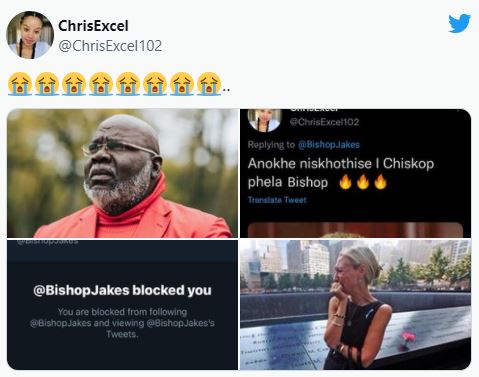 Chris – who also trolled US singer Ari Lennox – then posted a screenshot of TD Jakes having blocked him and a meme of a person crying
But tweeps had little to no sympathy for him..
"I'm sure if Jesus had Twitter account, you could have been blocked long ago"
"Chris you are not seeing heaven's gates"
"This coming Sunday, you will be the testimony 'How the devil tried to challenge me during the week'"