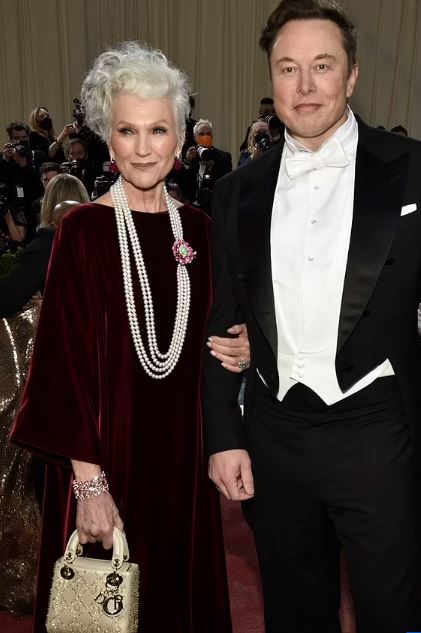 Elon Musk poses on Met Gala red carpet with his model mother Maye as he is spotted out in public for the first time since buying Twitter
Elon Musk has stepped out for the first time since sealing his $44 billion deal to buy Twitter last week, accompanying his mother Maye on the red carpet at the Met Gala.
Musk, 50, was asked by La La Anthony, interviewing guests as they arrive, about his plans for Twitter.
'My goal, assuming everything gets done, is to make Twitter as inclusive as possible and to have as broad a swathe of people on Twitter as possible,' he said.
'And that it is entertaining and funny and they have as much fun as possible.'
He was also asked about his outfit for the event, which was staged with the theme Gilded Glamor.
'Just following the dress code,' he replied.
His mother, 74, was wearing a crimson velvet Dior dress, with Chopard jewelry.
When Vogue tweeted the news of his arrival, the new Twitter owner replied: 'How do you do?'
Maye Musk has been a working model since she was 15 in South Africa and continues to be in demand.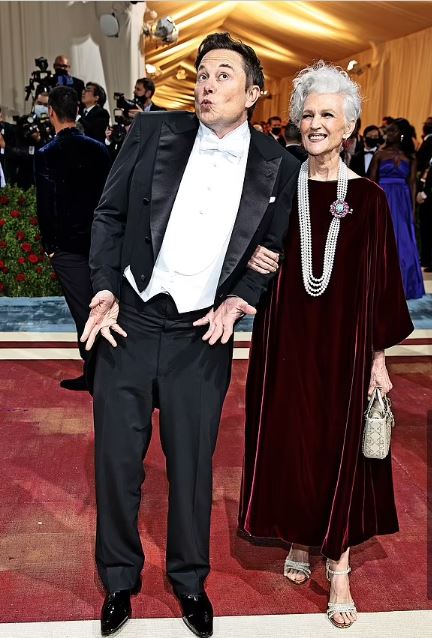 In 2010, she posed nude on the cover of a health issue of Time magazine, and in 2011 she posed as an aging pregnant woman on the cover of New York.
Both she and her son have attended the gala several times before.
In 2016, Maye and Elon attended, with the theme 'Manus x Machina'.
The world's richest man was dapper in his suit
Asked to describe her son, Maye said: 'From the moment he could speak, he could discuss.'