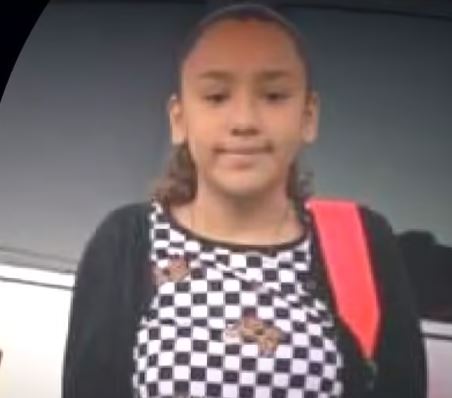 Girl Miah Cerrillo who smeared herself in friend's blood to fool Texas school shooter reveals he played 'I want people to die music' as he killed kids and teachers
Cerrillo said that she grabbed her teachers phone to call 911 and out of fear she smeared the blood of one of her dead classmates onto her and played dead
The young girl who smeared herself with the blood of one of her slain classmates to avoid being shot said the crazed gunman played 'I want people to die music' as he executed 19 of her classmates, as well as two teachers.
Miah Cerrillo, 11, told CNN that her class was watching the Disney movie Lilo and Stitch because it was the end of the school year when her teacher got an email that there was an active shooter.
But the teacher got the notification too late and as she went to lock the door Ramos was already there and shot through the door window.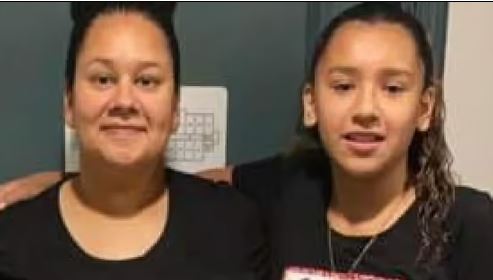 According to Cerrillo, Ramos then walked into the fourth grade classroom and looked one of the teachers, either Eva Mireles or Irma Garcia, in the eye and told her 'goodnight' before shooting her.
Cerrillo said after that Ramos began opening fire on the students, striking her with bullet fragments on her back and neck, before he walked towards the connected classroom and continued shooting.
After that Cerrillo said that Ramos started playing 'sad' music that the 11-year-old could only describe as the kind of music you play when 'you want people to die.'
Cerrillo said that she and her friend grabbed her teachers phone to call 911 and out of fear Ramos would return to her classroom and shoot her she smeared the blood of one of her dead classmates onto her and played dead.
The 11-year-old's family said they will be working to help Cerrillo emotionally and mentally, as well as her sister – who is a second-grader at the school – following the shooting.
'At this point, we just have to pray and ask God to help us move forward through this situation. I know it's traumatizing and having an 11-year-old go through this, I can't imagine what she's feeling,' her aunt Blanca Rivera told Click 2 Houston.