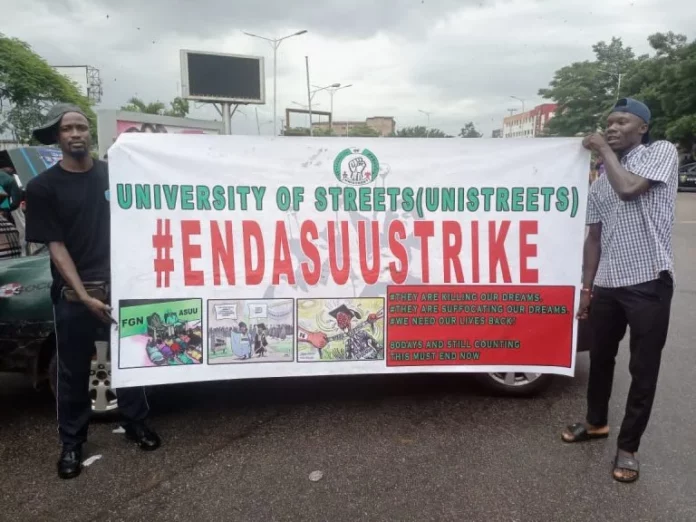 Hundreds of students protest in UNIBEN over ASUU strike
Hundreds of students of the University of Benin, Edo State, have trooped out en masse on Wednesday to protest the ongoing strike action of the Academic Staff Union of Universities.
Yesterday, students equally protested around the University of Ibadan, Oyo State, calling for immediate reopening of public universities across Nigeria.
In UNIBEN, the students , who protested around the university's gate and its environs, had declared what they called 'UNISTREET', meaning that Nigerian students would now be taking lectures on the streets with some of them acting as lecturers, all in a bid to protest school closure.