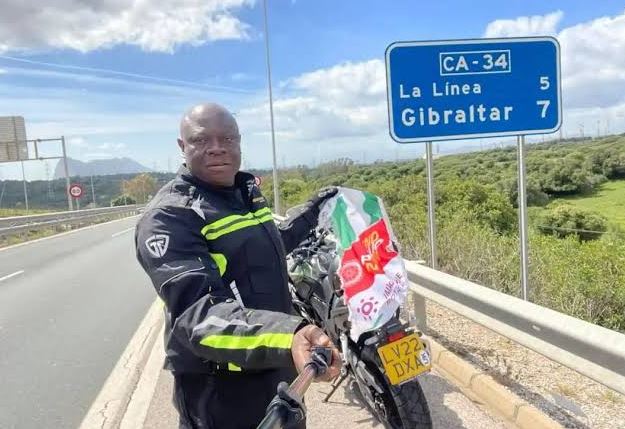 Kunle Adeyanju Biography – Age, Career, London To Lagos Biker and Net Worth
Kunle Adeyanju is a London-based Nigerian adventure biker, an entrepreneur, and an author, who made a bike trip from London to Lagos to raise money for charity.
He has been taking challenges from the people around him and asking them to donate something to support the charity fund.
Age
Kunle Adeyanju was born and raised in Nigeria. His exact age is not known. He is believed to be in his 50's
Career
Kunle Adeyanju joined the Rotary Club when he was still studying at the university. He had a burning desire to create awareness of Polio disease in Africa. Polio is just like an epidemic in Africa.
Kunle has biked to the remote areas and through harsh terrains to create awareness for the "End Polio Now" global campaign and has raised funds to address community problems.
Kunle is also a motivational speaker and has given his speech at several events, including Rotary Youth Leadership Awards, Arm of Hope International, ABU Alumnus, and Tedz Oloibiri Road.
View this post on Instagram
He has also authored a book titled "Great Thinkers," He has collected wise sayings from successful world leaders. His first book was "My Escapades on Kili," published in 2013 and gave a vivid account of his expedition to Africa's highest mountain "Kilimanjaro."
As an adventurous biker, Kunle has always been interested in the natural world and its people. He has experienced the rich culture of Japan, South Korea, and Mexico, along with Qatar, Marrakech, Uganda, Poland, Rome, Jerusalem, etc.
Kunle writes a blog named "The Pelicans," He shares his ideas on things and soft skills.
 Wife
Kunle Adeyanju has never shared details about his personal life or relationships. As of now, no information is available about his being married or having a girlfriend.
Bike Trip From London To Lagos
Kunle Adeyanju, in her latest tweet, indicated that he has arrived in Ghana from the Ivory Coast. There, he was treated to a plate of Jollof rice. Although grateful for the treat, the biker said that he prefers the Nigerian Jollof rice.
Before starting his trip, Kunle announced in April through a post on his Twitter account that he would make a bike trip to Lagos.
He shared that his trip is expected to last for over 25 days and cover around 12,000 km. He also provided information about his route and how he will pass through 14 countries, starting from London, through France, Spain, Morocco, Senegal, Mali, and Ghana, and reach his final destination being Lagos, Nigeria.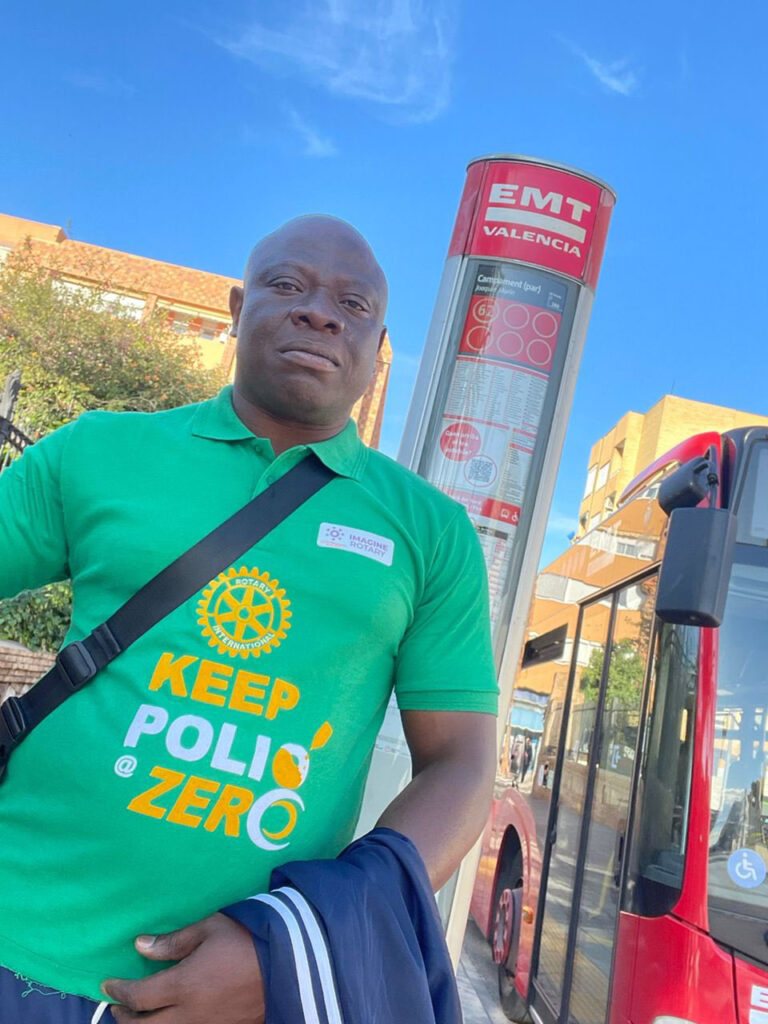 All the funds raised during his trip will be utilized in primary healthcare, Polio plus project, water, and sanitation, Kunle Adeyanju Bike Trip.
I commenced the London – Lagos Charity Ride today April the 19th, 2022.

The ride is expected to last 25days, spanning a total distance of about 12,000km. pic.twitter.com/V1b970Bv4A

— Kunle Adeyanju (@lionheart1759) April 19, 2022
Kunle also tweeted how much he has traveled so far in his journey. According to one of his tweets, he has traveled 111,301 km on his motorcycle from Europe to Africa.
He described Africa as a beautiful place, full of beautiful people who helped him a lot during his long journey. He eventualy completed the trip after 40 days on the road.

Furthermore, In spite all the difficult conditions occasioned by the blockade on Mali, the people were still friendly and willing to share the little they had.

— Kunle Adeyanju (@lionheart1759) May 22, 2022
Net Worth
Kunle Adeyanju's net worth is not available at the moment.