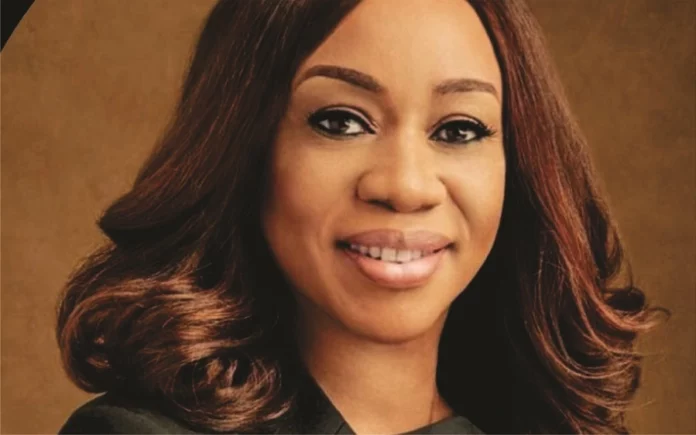 Miriam Olusanya Biography – Age, Career, Family And Net Worth
Miriam Olusanya is the Managing Director of Guaranty Trust Bank, the first woman to ever hold the position. She assumed this position in July 2021. She is a graduate of Pharmacy from the University of Ibadan and a Master of Business Administration from the University of Liverpool.
Age
She is 46 years old.
Career
Segun Agbaje is succeeded by Olusanya, the bank's first female Managing Director. Miriam Olusanya joined Guaranty Trust Bank in 1998, after 2 years at SmithKline Beecham Nigeria (now GlaxoSmithKline – GSK). Miriam Olusanya worked in Transactions Services for a short time before joining the Bank's Treasury Group in 1999. Before becoming the Bank's Chief Dealer in 2003 and Treasurer in 2004, she oversaw the local and international currency trading departments. She led the team that convinced the Debt Management Office to appoint the Bank as a Primary Dealer/Market Maker in Federal Government of Nigeria (FGN) Bonds in 2006. (DMO). According to accounts, this was replicated when the Central Bank of Nigeria appointed the Bank as a Money Market Dealer in Nigerian Treasury Bills (CBN). Olusanya was an Executive Director at the bank prior to her appointment. She has over 20 years of banking expertise in Transaction Services, Asset and Liability Management, Financial Markets, Corporate Finance, and Investor Relations, among other areas. She began her career with GTbank as an Executive Trainee and worked her way up to General Manager before being named Executive Director.
Family
According to reports, GTBank Executive Director Miriam Chidiebele Olusanya has been living apart from her husband for several years, and her husband has finally filed for divorce in the United States (USA).   Meanwhile, the Divorce Paper obtained by Brand News Day revealed that Olusanya Abiodun is the plaintiff (husband) and Miriam is the defendant in the case: "PETITION FOR DISSOLUTION OF MARRIAGE." The divorce was filed in the United States, in Lincolnwood, Illinois.
Net Worth
Her estimated net worth is not available yet.