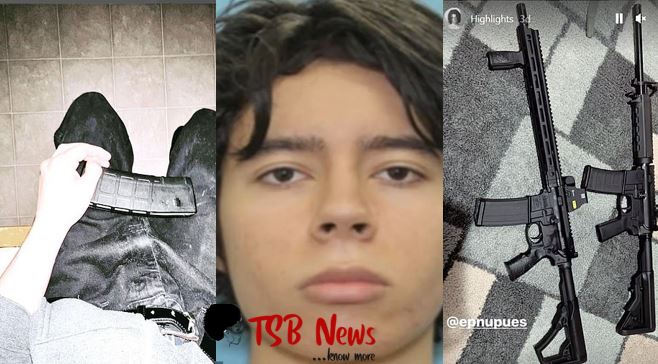 Salvador Ramos Biography – Age, Career, Family, Texas Shooting and Death
The gunman who killed at least 19 children and two adults at Robb Elementary School in Uvalde, Texas, on Tuesday has been named as 18-year-old Salvador Ramos.
Governor Greg Abbott said Ramos, who was eventually shot by law enforcement officers, was "the sheer face of evil."
Age
Salvador Ramos was 18 years old
Family
Nothing much is known about his family apart from his grandmother who he shot. She was taken to hospital but her condition is not known.
Texas Shooting
Ramos was "the quiet type" who hinted on social media about an attack and purchased two assault weapons after he turned 18.
It is the latest mass gun killing in the US and the worst school shooting in nearly a decade.
The mass shooting began when the suspect shot his own grandmother following a "domestic disturbance" with her, Lieutenant Christopher Olivarez said.
He then crashed his car near the Robb Elementary School in Uvalde, Texas – a town around 80 miles (130km) west of San Antonio, before launching a bloody rampage which ended with him being shot by police after killing 211 people.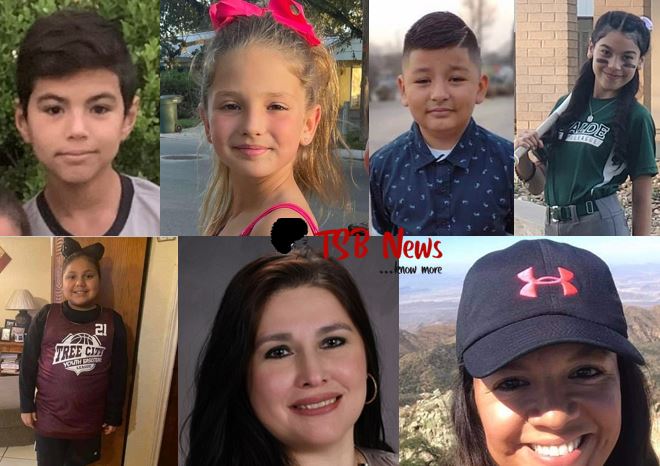 He "barricaded himself" in a classroom and began shooting at children and "anyone who was in his way, with no regard for human life", Lt Olivarez said.
Governor Greg Abbott said Ramos had been a student at Uvalde High School and a resident of the community of some 16,000 people.
There, he launched a bloody rampage that ended with him being shot dead by police. The motive was not immediately clear.
In a bid to find a motive for the horrific attack, police are studying his two social media accounts.
The teenage gunman had hinted on social media that an attack could be coming, according to state senator Roland Gutierrez, citing state police.
He noted that Ramos, who he said was born in North Dakota, had bought two "assault weapons" after turning 18.
US President Joe Biden later said: "The idea that an 18-year-old kid can buy assault weapons is wrong."
The grandmother was then airlifted to hospital and had survived the shooting, officials said, though her condition was not known.
Investigating police believe the gunman posted photos on Instagram of two guns he used in the shooting.
Police say Ramos acted alone in the act and is believed to have abandoned his car outside the school.
Officers tried to engage the suspect before he entered the school grounds with a handgun and possibly a rifle.
Lt Olivarez told MSNBC that the gunman used an AR-style rifle and had no criminal history.
The Texas Department of Public Safety had previously said Ramos had been wearing body armour, but Lt Olivarez said they believe he was wearing a type of vest that tactical teams use.
Photos on his social media show him posing with what appears to be a semi-automatic weapon.
Days before the attack, photos believed to be posted by Ramos on Instagram include what appeared to be a Daniel Defense AR-15 with a high-capacity magazine. Another image from 28 April showed someone holding a magazine.