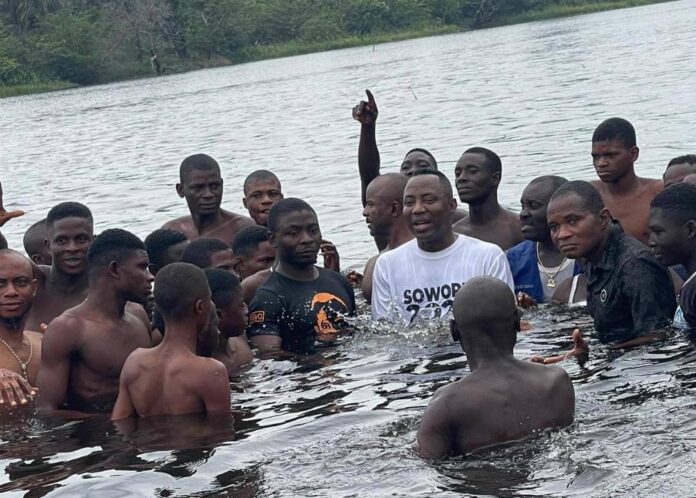 Sowore holds presidential campaign rally inside Ondo river (Photos)
Omoyele Sowore, presidential hopeful seeking to represent the African Action Congress (AAC) in the 2023 general election, has held a rally inside a river in Ondo state.
Sowore had, on March 1, declared his intention to contest the presidency.
He was also the candidate of the AAC in the 2019 general election.
According to him, the last time he was at the river was when he was nine years old.